Guard your videos with an extra layer of privacy. 🔍
⚠️ Please note that Loom's advanced private content features are only available to users on the Enterprise plan.
Users in Loom's Enterprise plan have additional privacy settings, so you can tailor your videos' privacy to suit your needs. Admins can set default privacy settings in their Workspace settings, but users can change them on individual videos.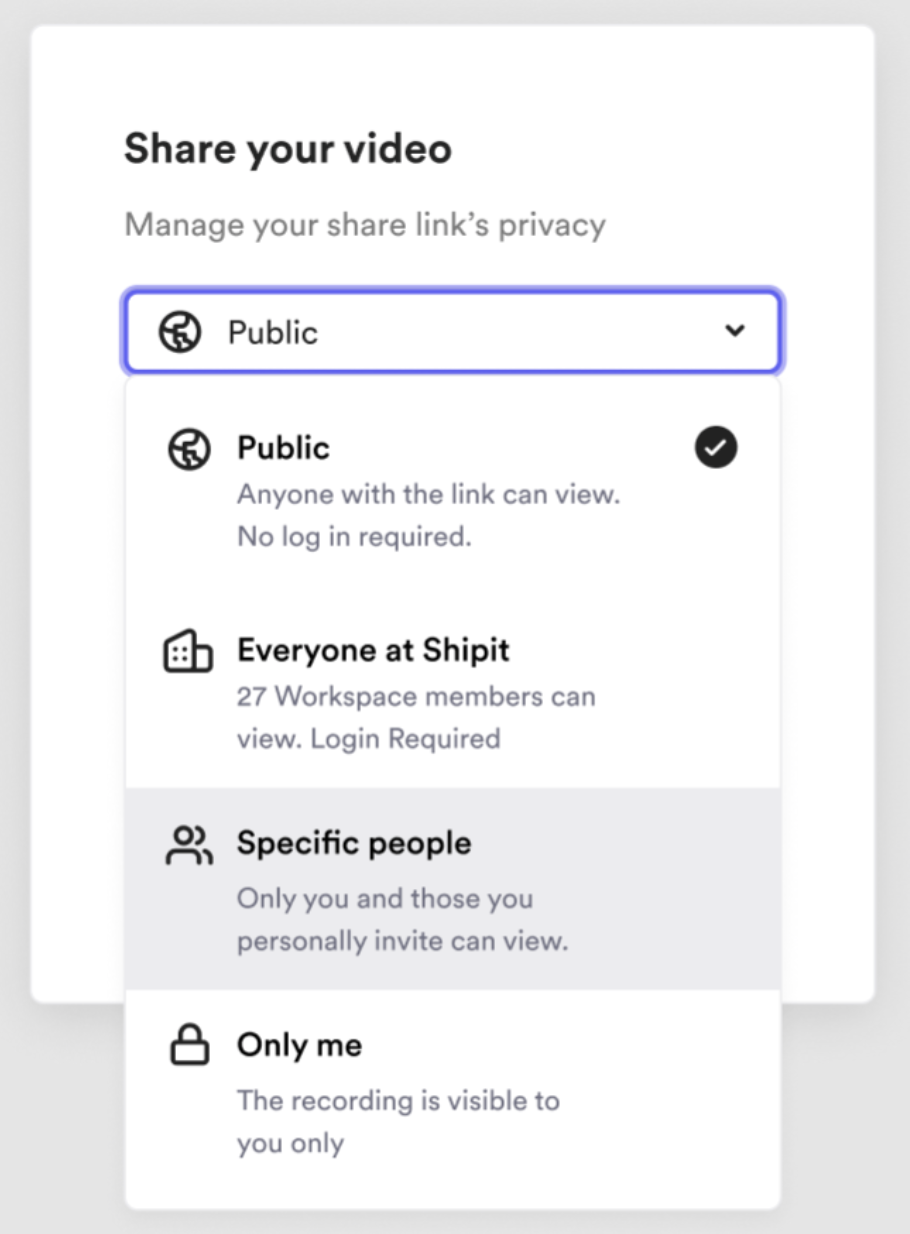 Public

A public video can be viewed by anyone who has the link to your video, no login or Loom account required.
Available to users on all Loom plans.

Everyone at [Workspace title]

A video set to Everyone at [Workspace Title] can be viewed by any other members of your Workspace in Loom.
This is different from videos in your Team Workspace in that videos that are private to your Workspace can only be viewed by your teammates, not edited. They'll need to log in to view the video. Outside users can request to view the video in case you forgot to make the video available to them.
Available to users on Enterprise plans only.

Specific people

A video shared to Specific people can only be viewed by anyone whose email you've added when sharing your video.
Available to users on all Loom plans.

Only me

A video set to Only me can only be viewed by you.
Available to users on all Loom plans.
Admin default settings
If you're the Admin in your Workspace, you can set default settings for everyone in your Workspace. All Workspace members have the option to override the default in individual videos and choose each video's privacy settings. These settings only apply to new videos, so the privacy settings of any existing videos will not be impacted.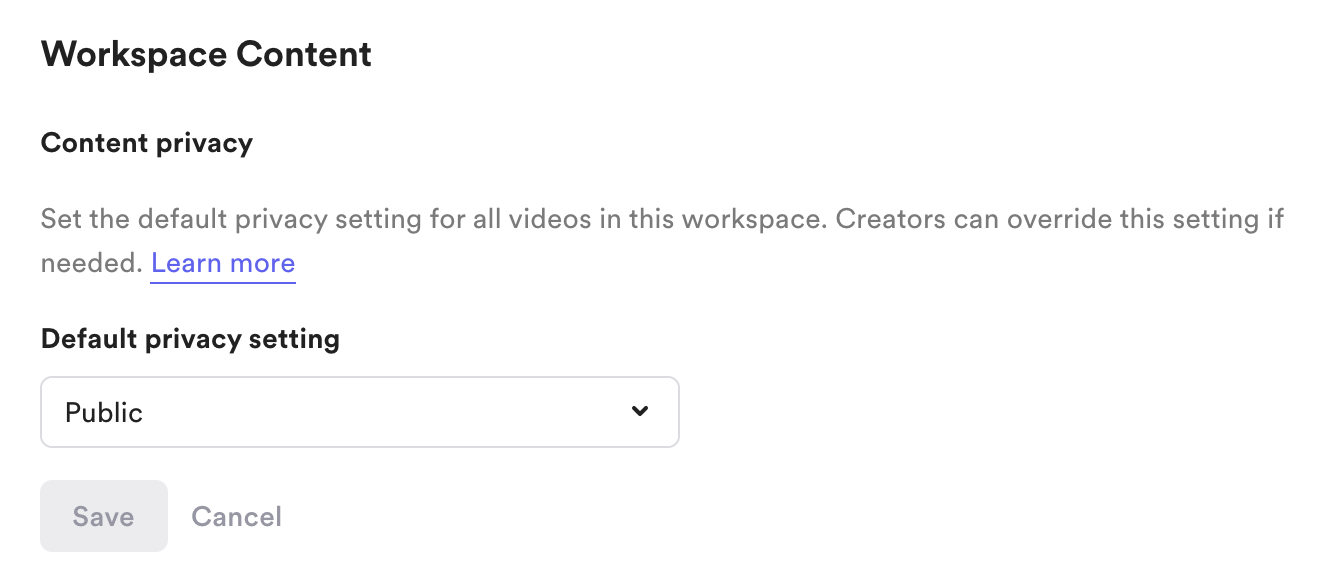 Questions, comments, concerns? Contact us here.
Happy recording! 🎥 😄