We're currently working on developing a way to delete a Workspace in Loom, but that ability doesn't exist yet. If you want to cancel your subscription, your account will be downgraded to Loom's Starter (free) version. You can also leave a Workspace in your personal account settings, and if you don't have any other Workspaces associated with your account, it will be deleted.
If you're an Admin, you can individually delete members of your Workspace, which will ensure they will no longer have access to the content in the Workspace, through your Workspace settings. You'll need to first remove the user, and after they've been removed, you can permanently delete them.
Here's how to permanently delete a user from your Workspace:
1. After removing a user from your Workspace (through your
Workspace settings
under the Members tab), you'll see the option to either re-activate their account or permanently delete it. Select
Permanently delete profile
.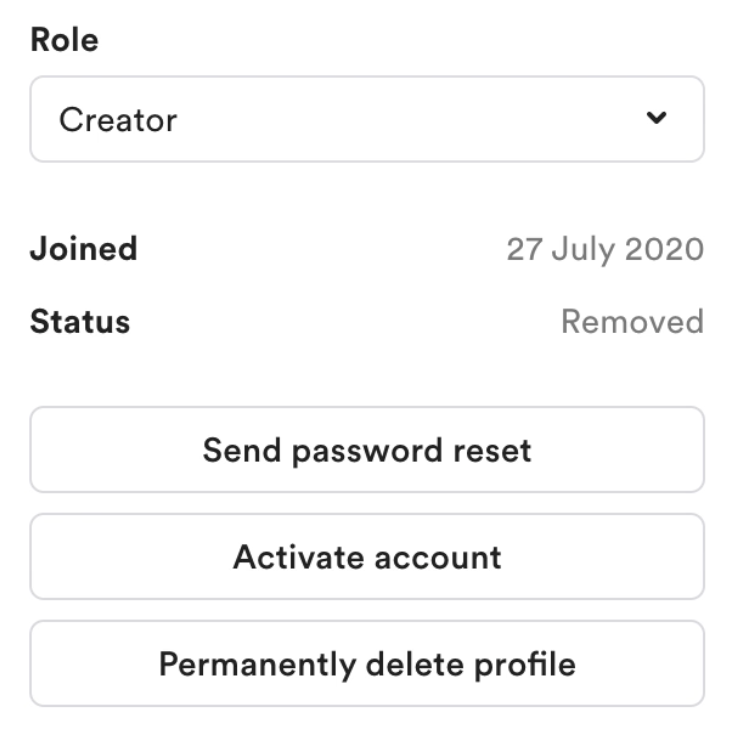 2. From here, you'll be taken into a confirmation flow. You can choose to either keep or delete content they have posted to your Workspace.
On Starter and Business plans, all content the user has created but not posted will be automatically deleted.
On the
Enterprise plan
, Admins have the ability to transfer content that is
not posted
to themselves.
If you choose to keep all content, videos that have been posted will remain in the workspace and video ownership will be transferred over to the Admin who removed the Workspace member.
⚠️ Note on for content Not posted:
On Starter and Business plans, videos Not posted cannot be accessed or moved without explicit consent from the video owner.
On Enterprise plans, video ownership of Not posted content will be transferred over to the Admin who removed the Workspace member. When the transfer completes, the deleted user's content displays in the Admin's Video Library under a folder titled "[Deleted User's Email] - [Deleted User's Name]'s content."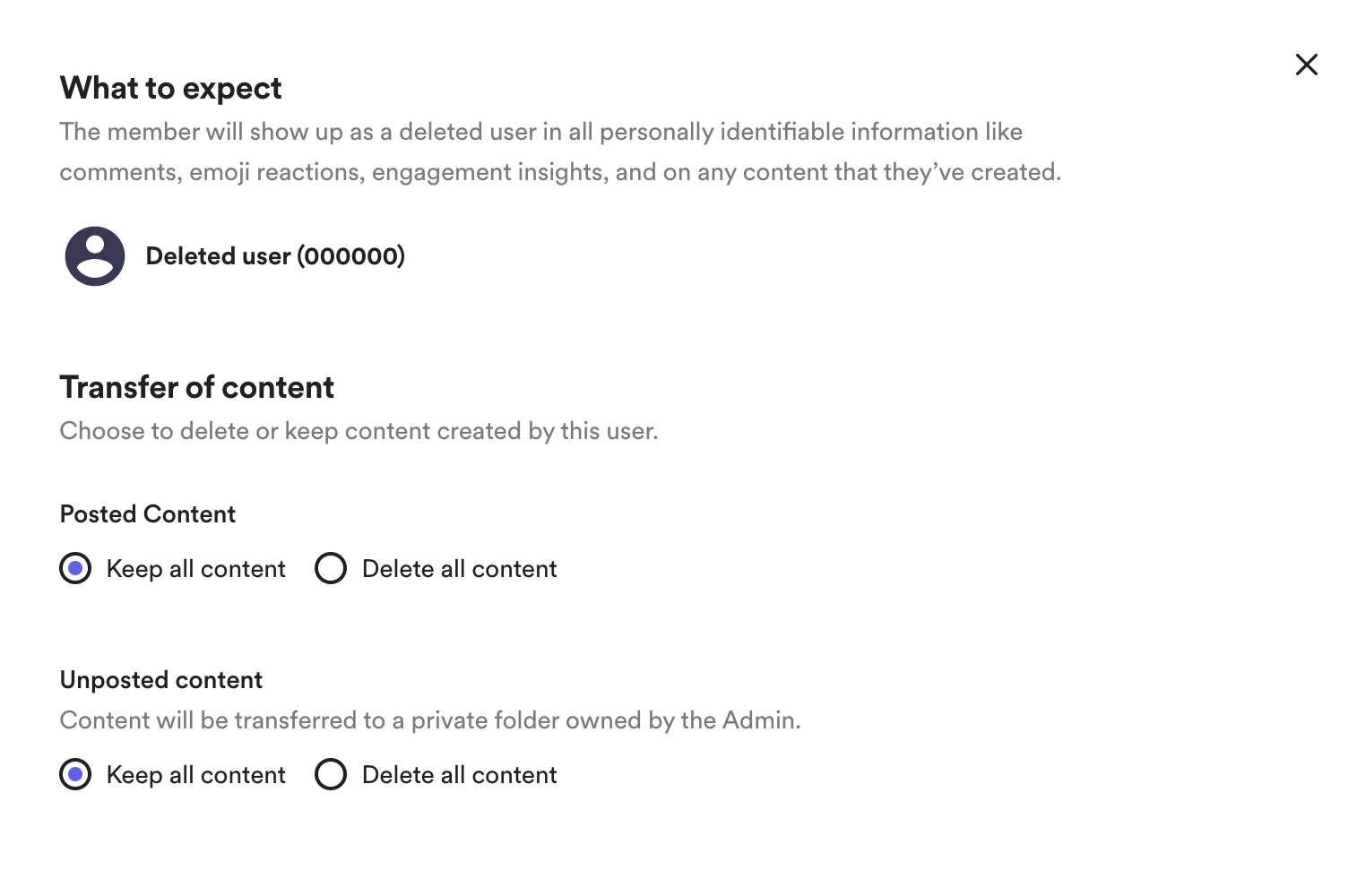 ⚠️ Please note:
The ability to transfer
Unposted content
is only available on
Enterprise plans
.
3. Type the member's email to confirm before clicking Permanently delete profile. If you return to your Members tab, you'll see that the user is gone.
Questions, comments, concerns? Contact us here.
Happy Recording! 🎥 😄