Understanding what has changed with your new Library. 🔍
All your videos will be housed in your main Library, which means you'll no longer see a 'Personal Library' and 'Team Library' within your workspace. Everything you record will be private by default, but you can 'Post' your video to make it discoverable to other members of your team.
We've also introduced the idea of tags to allow you to discover your team's content and organize your videos on specific topics (example #introductions, #designs, #pitch, #performance).
Walk-through of your Library
What's new in your Library?
Loom has shifted from having a separate Personal Library and Team Library to now displaying all your videos in one place. This is how it's broken down:


Tab
How it works
Videos
All videos recorded by you or other members of your workspace that have been posted.
Folders
All folders created by you or other workspace members have been

posted

.
Archive

All videos you've archived. Think of this as your recycle bin. ♻️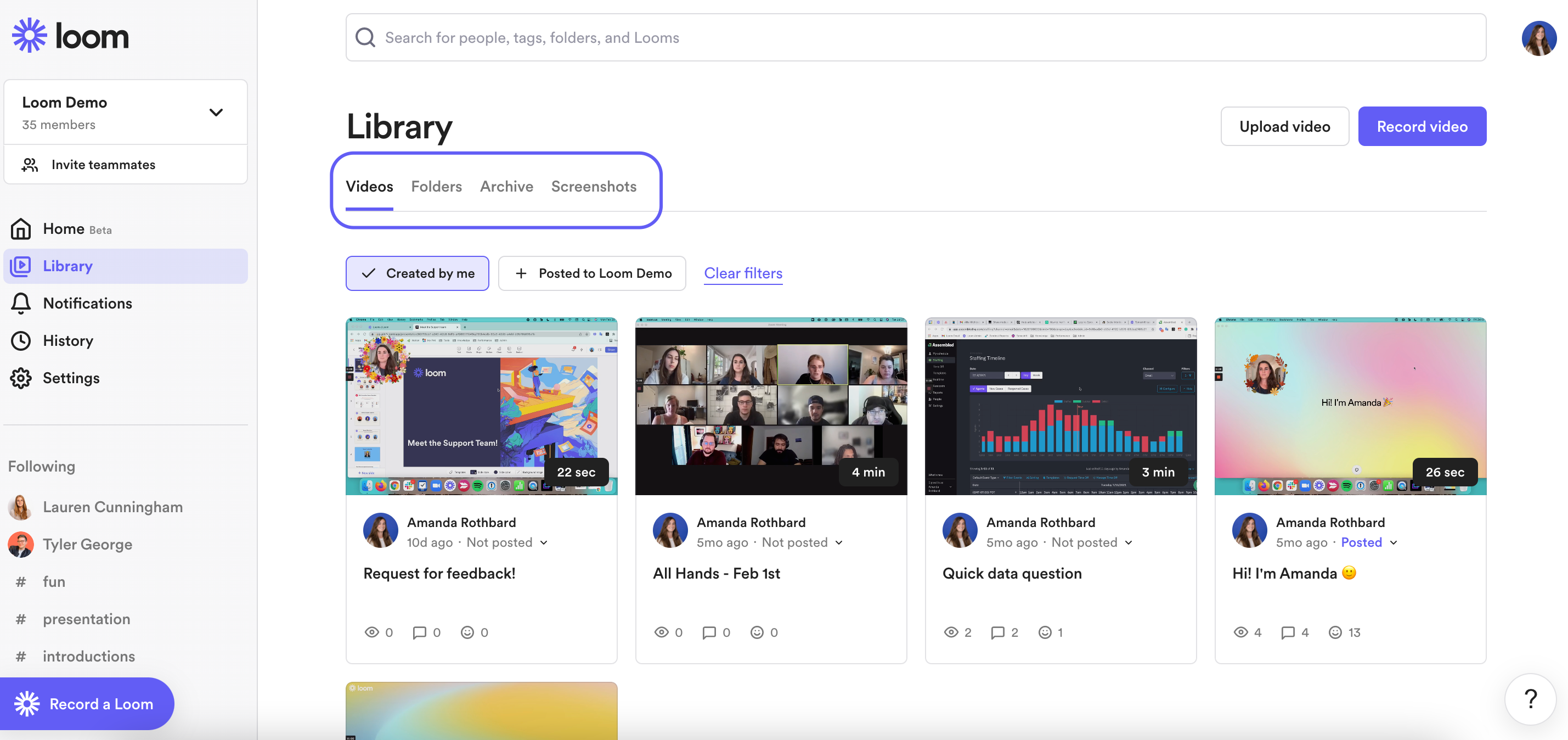 How to easily find content?
You can filter your content within your Videos and Folders tab to find exactly what you are looking for. Here are the different ways you can filter your content:
Filter
How it Works
Created by me
Filters for all videos and folders that you have created, posted, or not posted.
Posted
Filters for all videos and folders that have been

posted

in your workspace.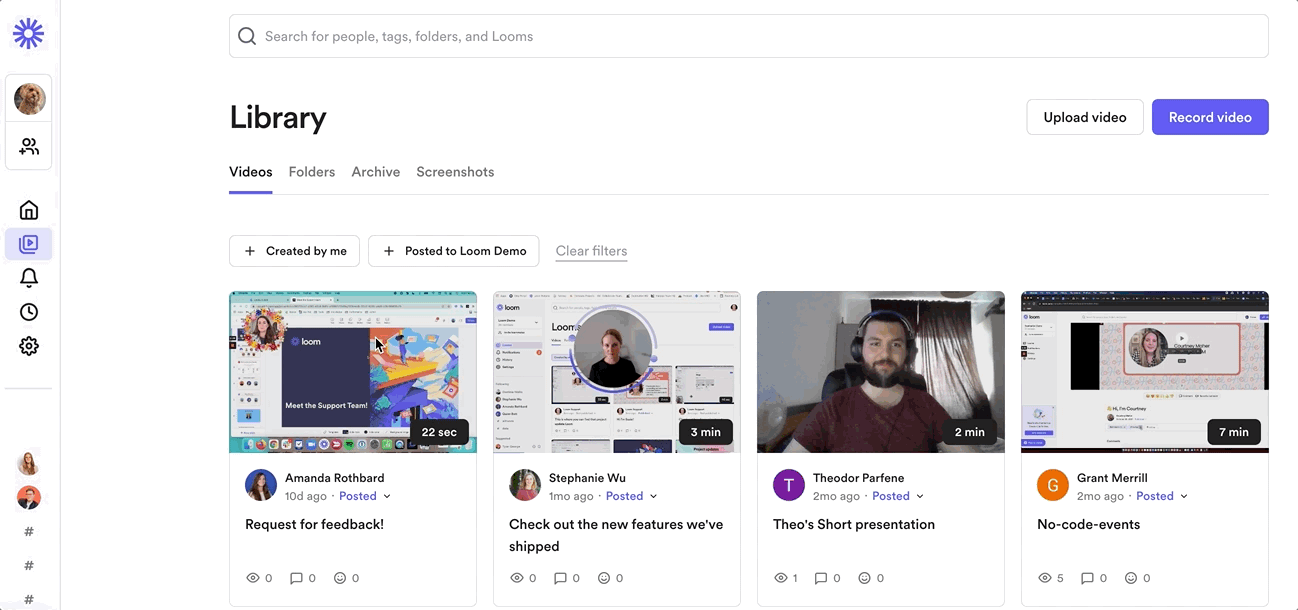 How to make a video available for your team?
1. Post it to your workspace. You can post your video from your home page. Posting a video makes it available to your team in your workspace. All videos will be "Not Posted" and visible to only you by default.


2. Share via the URL or share options. You can share via the standard share function or by copying the link.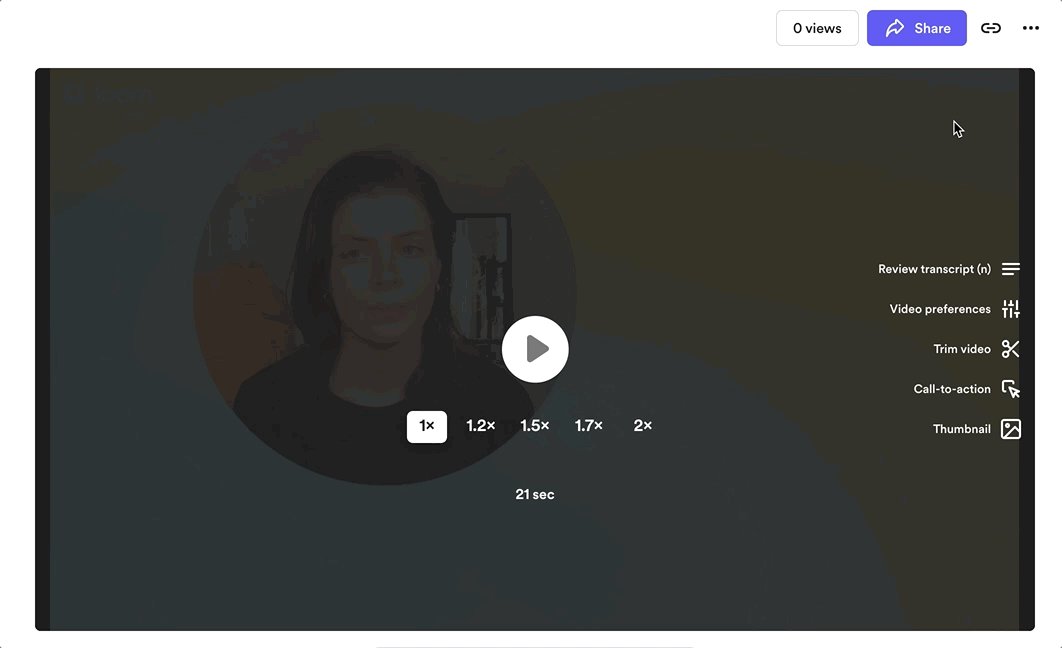 Questions, comments, concerns? Contact us here.
Happy recording! 🎥 😄