Capture and share screenshots straight to your Workspace. 📸
With screenshots on Loom, you can easily capture and share images with the rest of your team and beyond. Just as we create instant URLs for each video you record on Loom, we create shareable URLs for each screenshot you take on Loom as well. Each screenshot you take in Loom lives in the Screenshot tab of your Loom Library for easy access.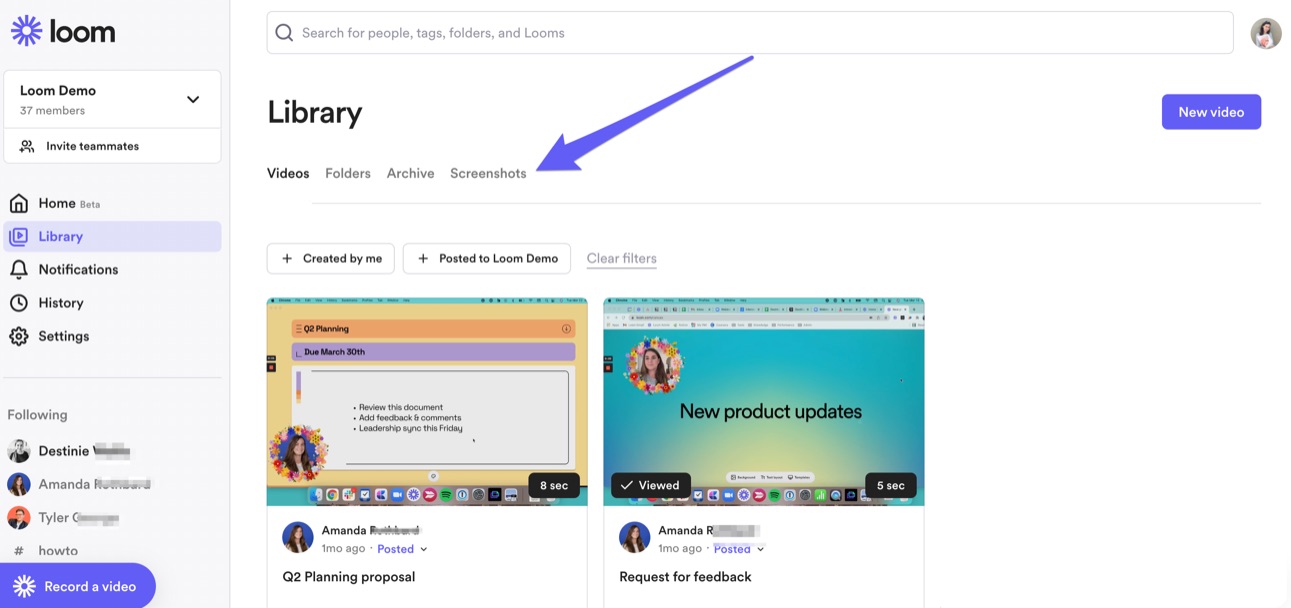 Capturing a screenshot
Use the cmd + shift + 1 (Mac) or ctrl + shift + 1 (Windows) keyboard shortcut for full size or the Start Capture button under the Screenshot tab in your UI to take a screenshot. Use cmd + shift + 2 (Mac) or ctrl + shift + 2 (Windows) for custom size. You can change the shortcut in your preferences if you want.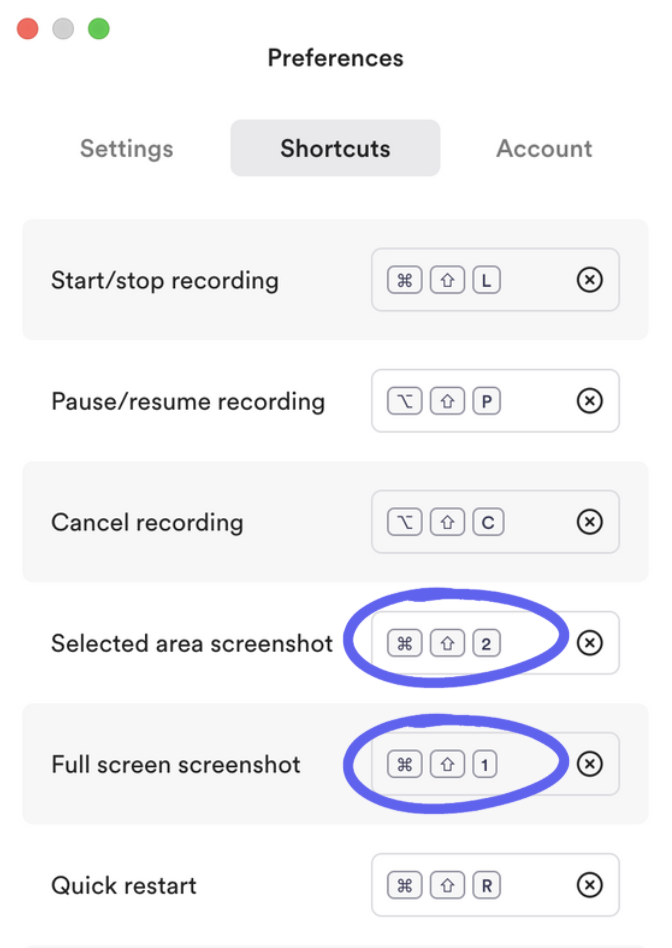 We currently support full-size and custom-size screenshots.
Sharing a screenshot
After you capture your screenshot, Loom will automatically open the screenshot in a new tab with a shareable link. You can toggle this on and off in your preferences as well.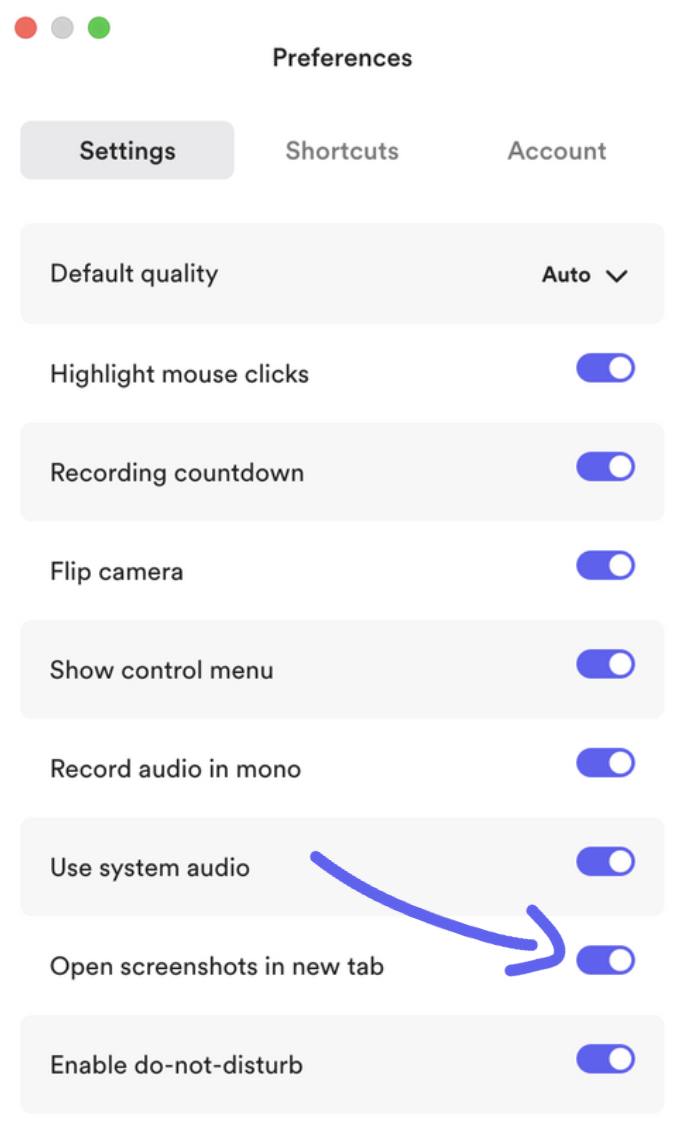 The link will also be automatically copied to your clipboard. You can then send the link to your team to view, just as you would a normal video on Loom.
Downloading your screenshot
To download your screenshot, click the download button below your image.


This will open in a new browser tab as this is the default experience for all image files opened within the browser. To download this to your device locally:
Press Ctrl + S to save the file once it opens in a new Chrome tab.
Hold the ALT/Options button on the keyboard while clicking the download button and that should download the file to your computer instead of opening it.
Other screenshot features
You can also download your screenshot as a file and save it to your desktop, delete your screenshot from your library, and change the title of your screenshot.
Questions, comments, concerns? Contact us here.
Happy recording! 🎥 😄