Update your account settings or notifications, or change your Loom avatar. 🖇
You can manage your Loom account from within your Account & preferences page. In this area you'll be able to manage the below features: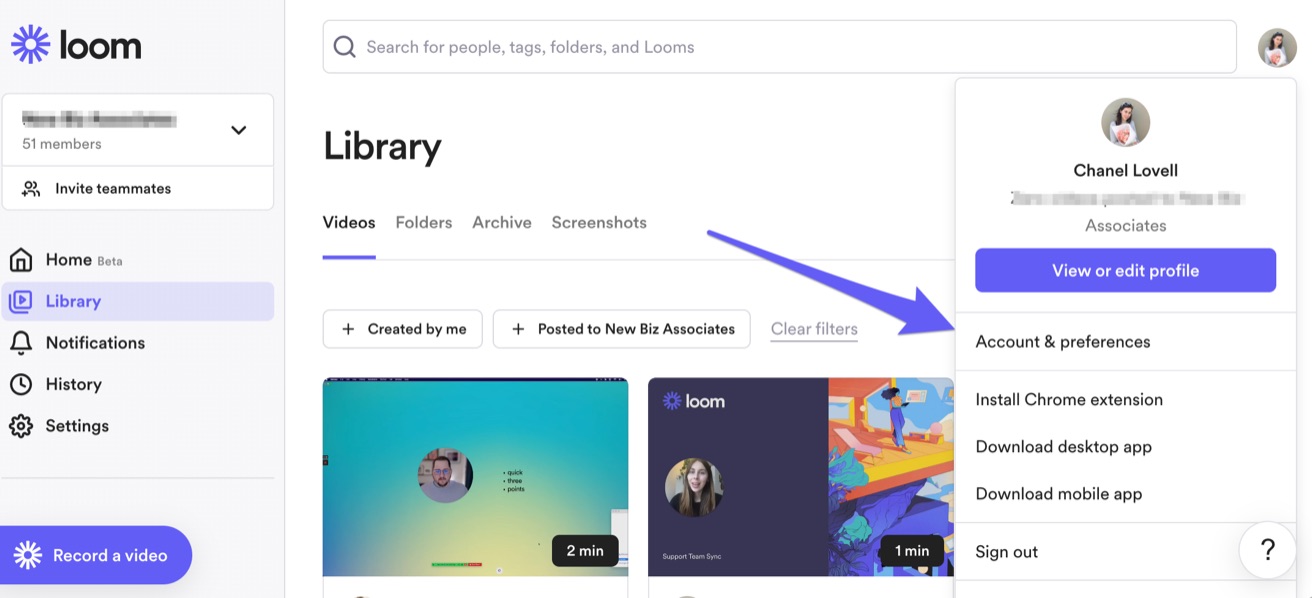 Manage your personal account settings
Manage your Loom integrations
Manage your notifications
Workspace settings
⚡Please note only Admins will have access to this space.

Questions, comments, concerns? Contact us here.
Happy recording! 🎥 😄