Watch Loom videos without leaving your favorite platforms. ⚙️
With Loom's Link Expanding feature, copying & pasting a Loom video link into supported platforms will automatically pull in the Loom embed player. This allows you to watch the video in-line so you don't have to leave the context of the conversation.
To facilitate link expanding, you must have the Loom Chrome Extension installed. By having this installed, you unlock the ability for the Chrome Extension to recognize Loom links and turn them into the embedded video player.
🗳Install Loom Chrome Extension here. 
Here's an example of a Loom video linked in a Trello card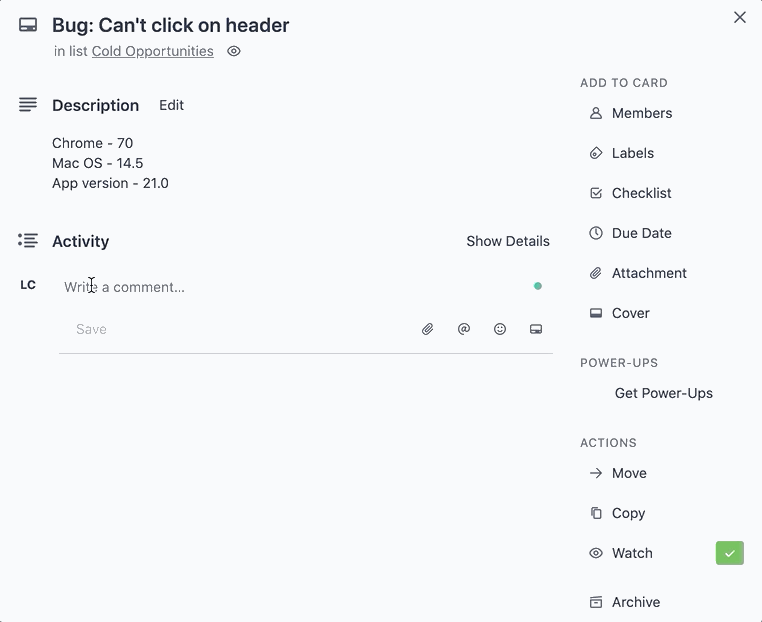 Where to manage your Link Expanding preferences? 
You can easily manage your Link Expanding settings in your Loom Account Settings, here's how:
From your My Videos page, click your avatar bubble in the top right corner and select Account Settings.




Select Integrations from the left panel side menu.


From here, you can manage which platforms you would like the Loom Extension to automatically pull the Loom embed player when a video link is added.



Which platforms does Loom integrate with to play embedded/inline videos?
Gmail
Intercom
Github
Trello
Jira/Confluence
Google Docs
Hacker News
InVision
Dropbox
Product Hunt
Git Lab
Salesforce
Salesforce IQ
Zendesk
Notion
Headway
If one of your favorite tools is missing from the list above, let us know! 
We are working on integrating with more and more services in order to become more efficient for our users, to enable team connection and improve their experience.
If your favorite tool or service is not available, you can request a new integration through the Integration Settings menu by clicking on Request an Integration and filling out the required fields.

This will ensure your request is delivered directly to our Development team!

Questions, comments, concerns? Contact us here 👈
Happy recording! 🎥😄