Managing your Email, Desktop, and Mobile notifications is easy. 🔔
Loom notifications are delivered in real-time so you always know when someone interacts with your video.
There are different types of notifications:
You can choose to receive notifications via email or from within the desktop or mobile apps.
Your video is first viewed: When your video is watched for the first time
Comments or replies on your video: When left a comment on your video
New replies to your comments: When someone replied to your comment on a video
Emoji reactions on your video: When someone leaves an emoji
Your video has finished trimming: When your video has finished trimming
How can I manage my notifications?
You can turn on or off your activity notifications from your Personal Settings at any time.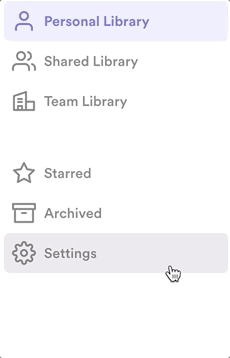 • Under your Notifications settings, there are two areas: Email and Desktop and mobile. You can adjust your notifications according to your preferences.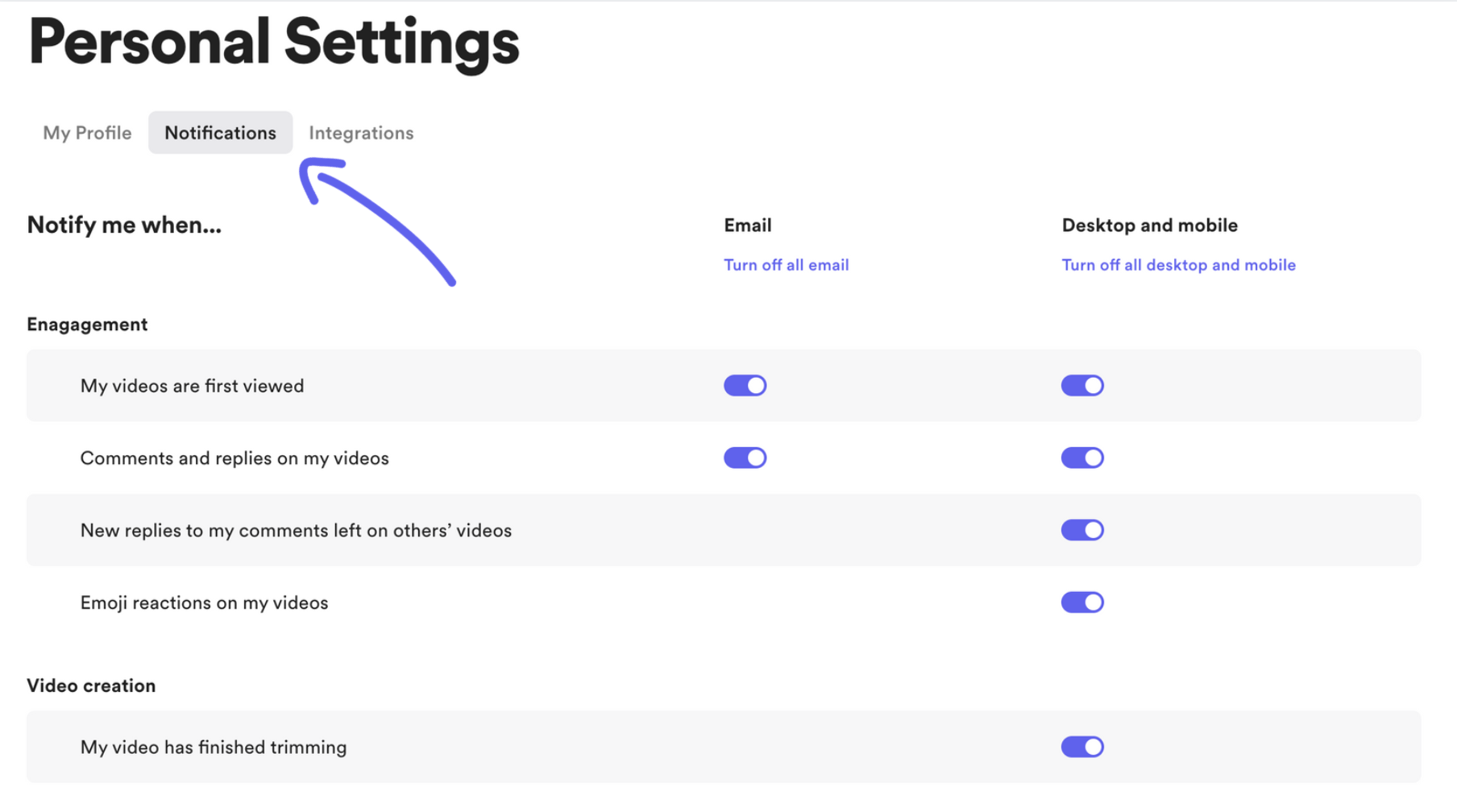 How can I manage my notifications in mobile?
In Loom mobile, you can manage your notifications in Settings. Click on Notifications to toggle them on and off.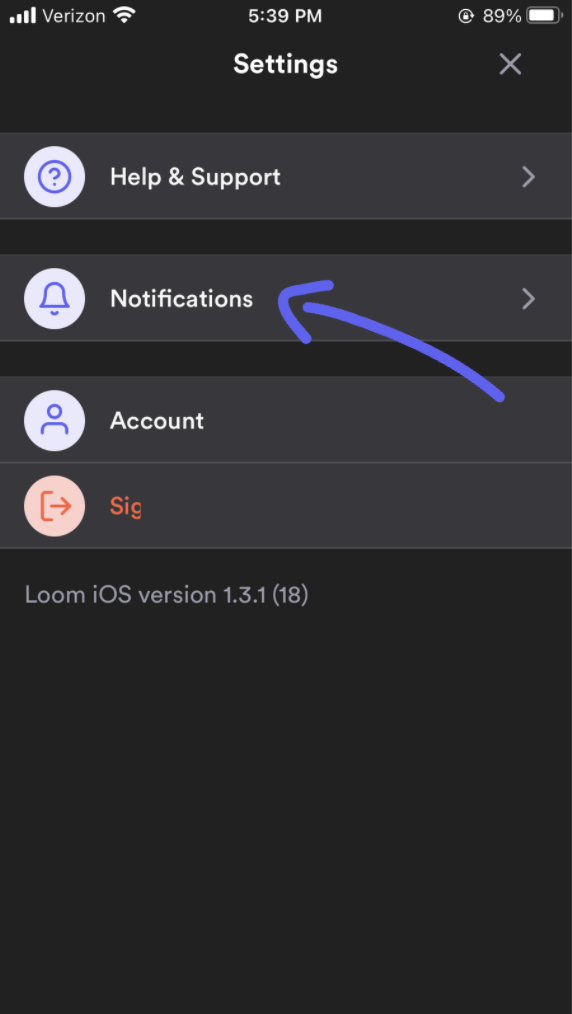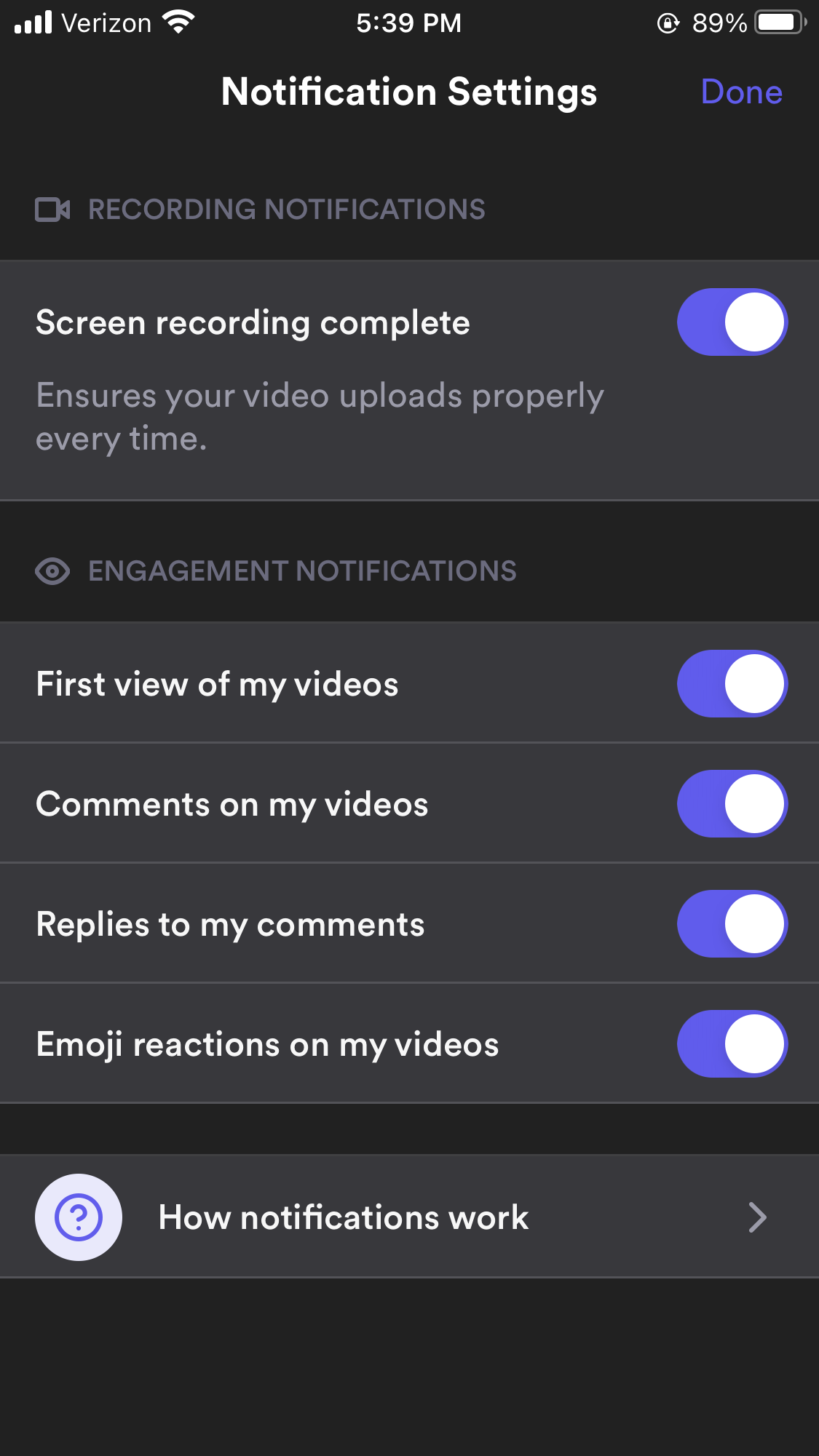 If you've enabled your desktop notifications but are not receiving any, check here: 👇
You will need to manually enable notifications to be allowed in Chrome.
To do this, click on the Secure lock icon available next to your URL bar and choose to "Always allow" notifications.


For Safari, follow these steps:
From your video library, click the notification bell, and select Allow.
This will prompt a pop-up where you'll need to Allow Loom to show alerts in your Notification Center.

You can also check Loom is set to Allow from your Safari preference, under the Website tab, as shown below.

Questions, comments, concerns? Contact us here.
Happy recording! 🎥 😄