Managing your Email and Chrome notifications is easy. 🔔
Loom notifications are delivered in real-time so you always know when someone interacts with your video.
There are different types of notifications:
You can choose to receive notifications via email or from within the browser (Chrome notifications).
Video first view: when your video is watched for the first time
New comments on video: when left a comment on your video
New replies to comment: when someone replied to a comment on your video
Someone watches your Loom video for the first time
Someone comments or replies to a comment on your Loom videos
How can I manage my notifications?
You can turn on or off your activity notifications from your Personal Settings at any time.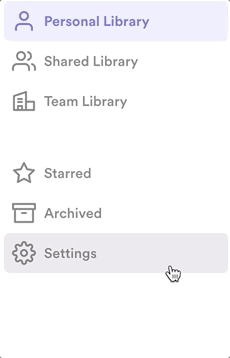 • Under your Notifications settings, there are two areas: Email and Browser. You can adjust your notifications according to your preferences.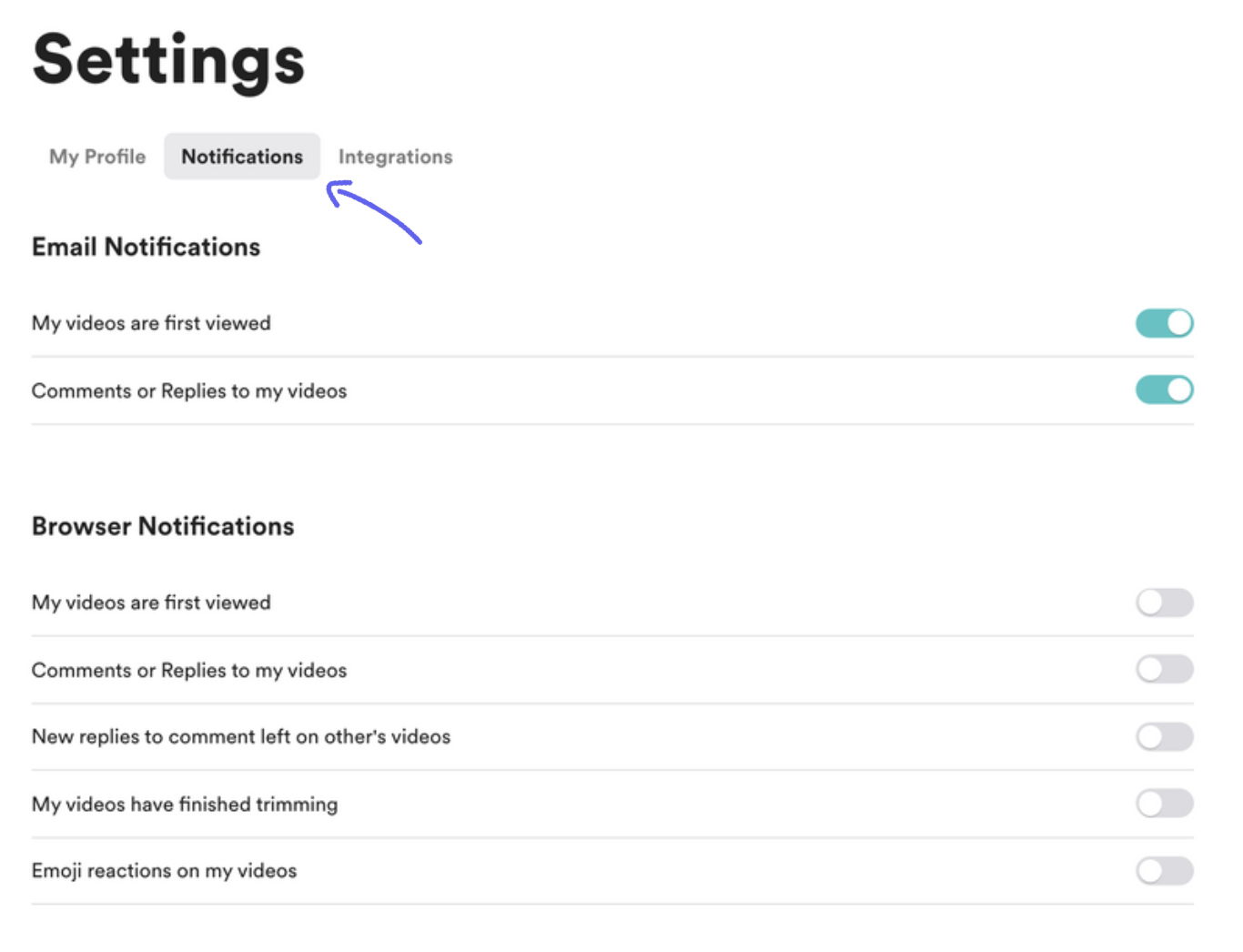 If you've enabled your browser notifications but are not receiving any, check here:
You will need to manually enable notifications to be allowed in Chrome.
• To do this, click on the Secure lock icon available next to your URL bar and choose to "Always allow" notifications.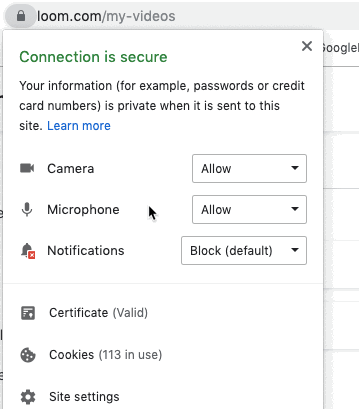 Questions, comments, concerns? Contact us here.
Happy recording! 🎥 😄