Admins can turn on domain discoverability. ✅
If you're an Admin, you can adjust who can join your Workspace during signup in your Workspace settings.
When a new user signs up for Loom, we make suggestions for Workspaces they may want to join based on their email domain. New users can also opt to create a new Workspace instead if they want to get started recording quickly.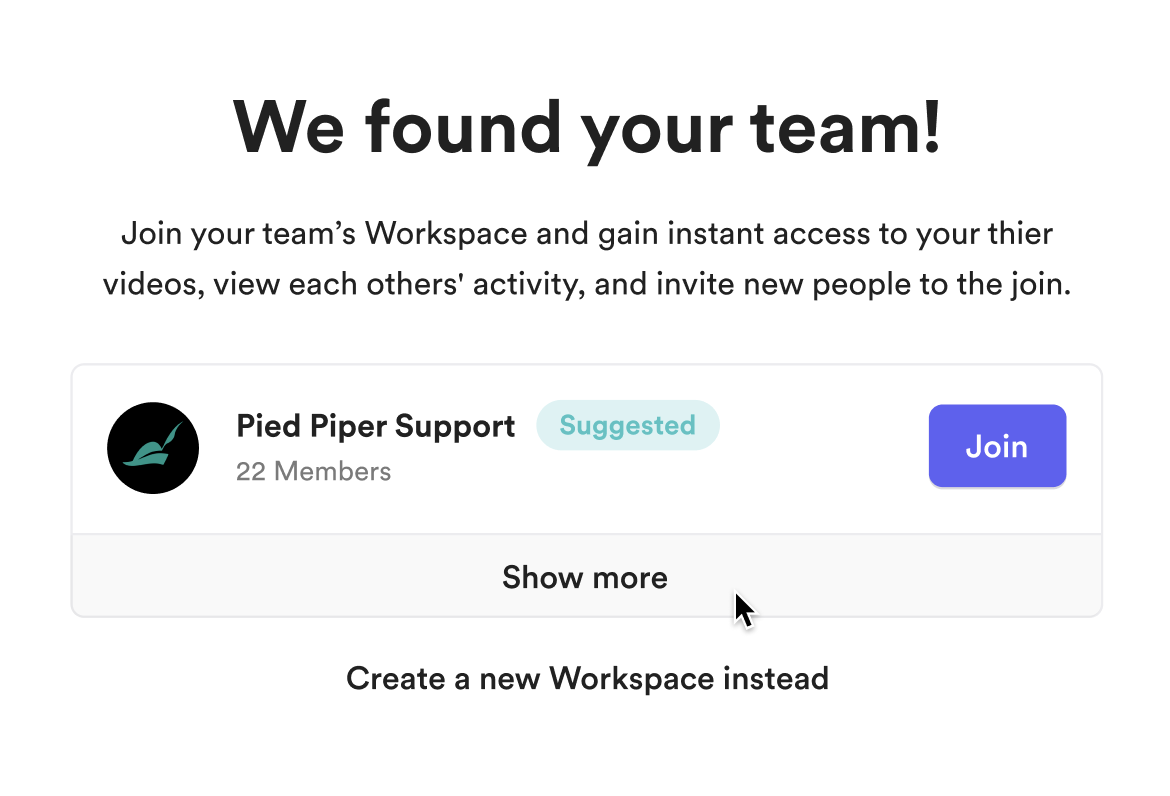 As an Admin, you can control whether that user can automatically join your Workspace or if they'll need Admin approval. In these settings, you can also select if the new users join as Creators, Creator Lites, or Viewers (depending on the plan you're on).
If you have this setting set to Admin approval, every time a new user joins Loom and requests to join your Workspace, you'll receive an email requesting that access. If it's set to automatically join, the users will immediately have access.
When you first create your Workspace as an Admin, you'll also have the option to toggle on and off whether new users can join. You can change the default role here as well.

To see what roles are provided under your plan, please check out our Help Article here.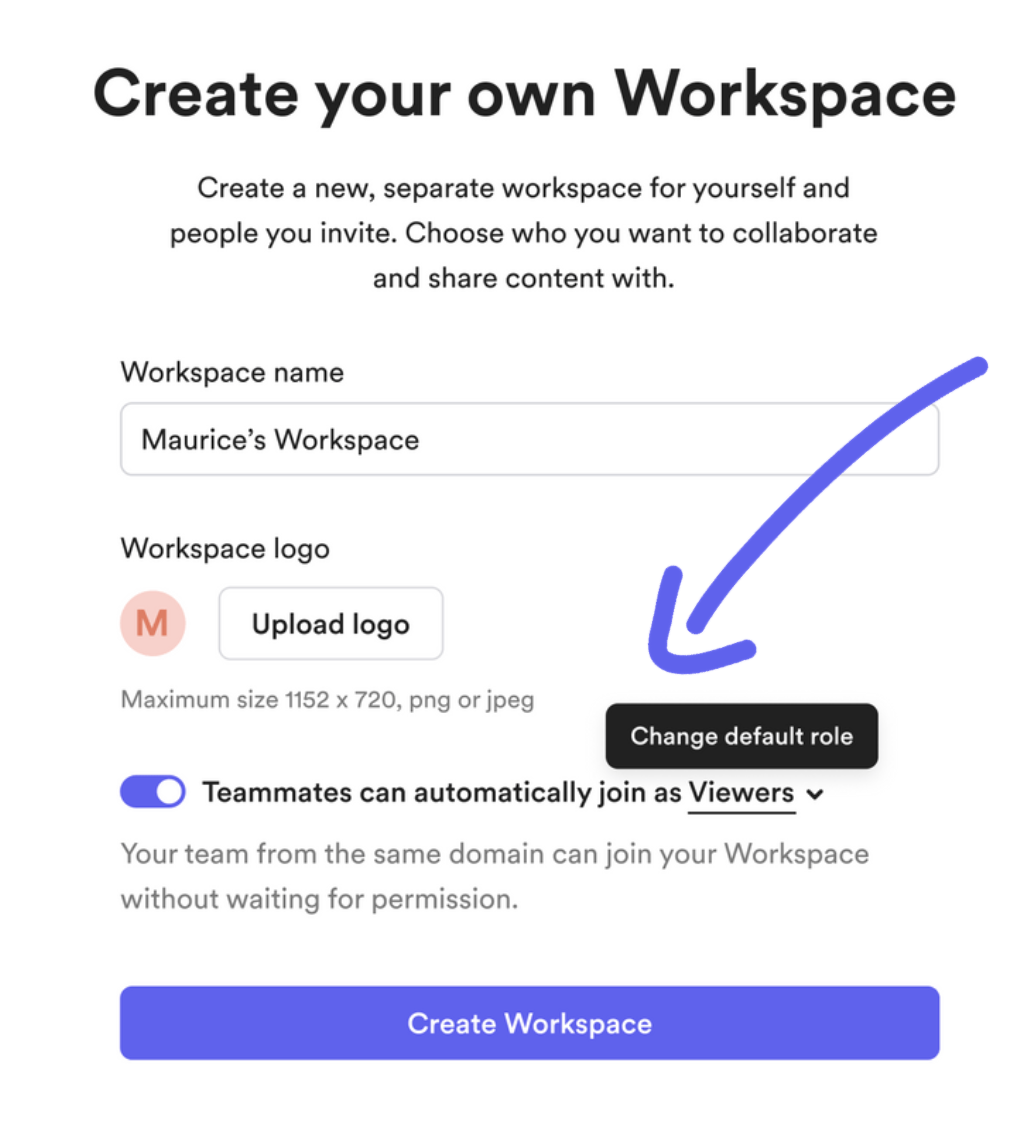 FAQ
Does this setting work on all domains?
No, approved domain settings only work with non-public domains. If your domain is Gmail, Yahoo, Outlook, or a similar public domain, you won't have this option.
Can my Workspace have multiple approved domains?
Yes. Your approved domains list will depend on the domains of the people in your Workspace.
Can I remove a domain from my workspace?
At this time, you will not be able to remove a domain. If you have multiple domains or recently changed your domain and need one deleted, please contact our support team and we'll do our best to assist.