Stay organized with the rest of your team with a centralized library. 🖥
Business and Enterprise users can create a library of knowledge and resources for the whole team by importing videos in addition to creating new ones. Note: Loom's Upload Video option is only available to users who are part of our Loom for Teams beta.
What videos can I upload?
You can upload both videos you've recorded on Loom (and then downloaded to your computer) and videos you recorded somewhere else.
To add an existing video to your library, use the Upload Video option in the top right of your screen. You'll be prompted to drop in or browse your videos.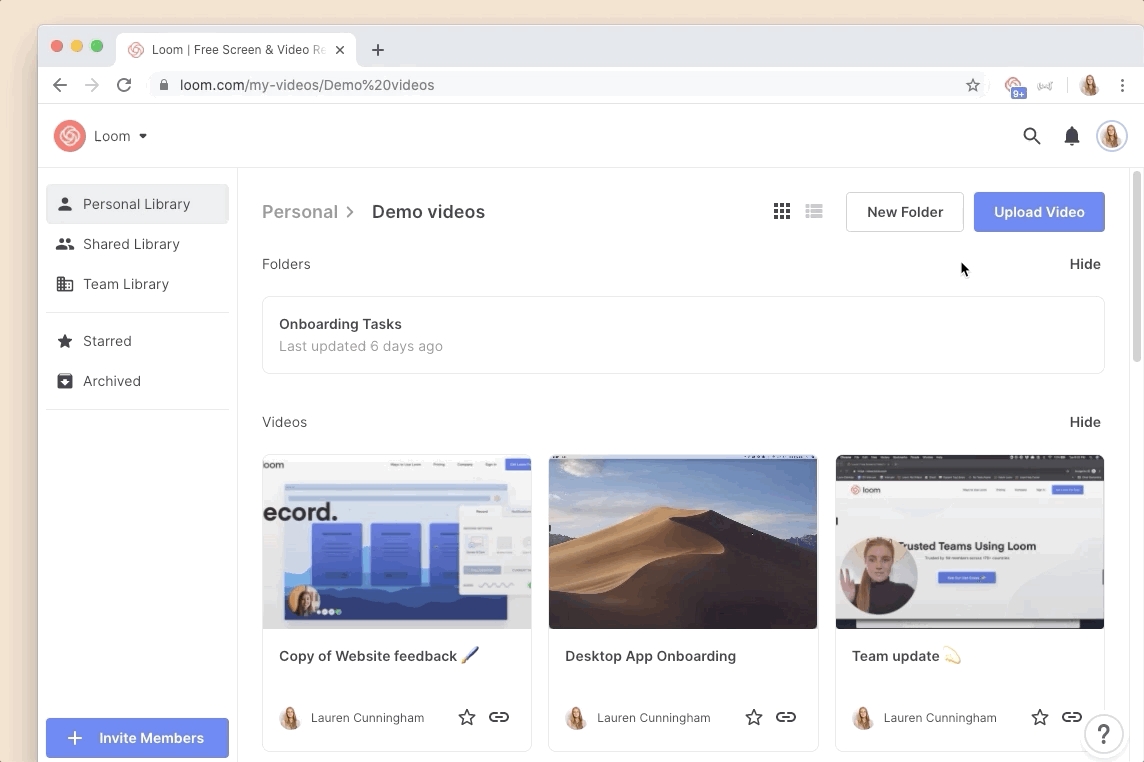 Your videos will keep uploading even if you click out of the upload modal—they'll only stop if you cancel the upload. Videos that are large in resolution, size, or duration will take longer to process and may remain in a processing state after uploading.
Why can't I upload my video?
If you're having trouble uploading your video, check its file type. Loom currently supports the following formats:
You may receive a Failed to process message after attempting to upload a video. This most often occurs because the file is over 4 GB, its frames per second are over 60, or its resolution is over 4096 x 2160.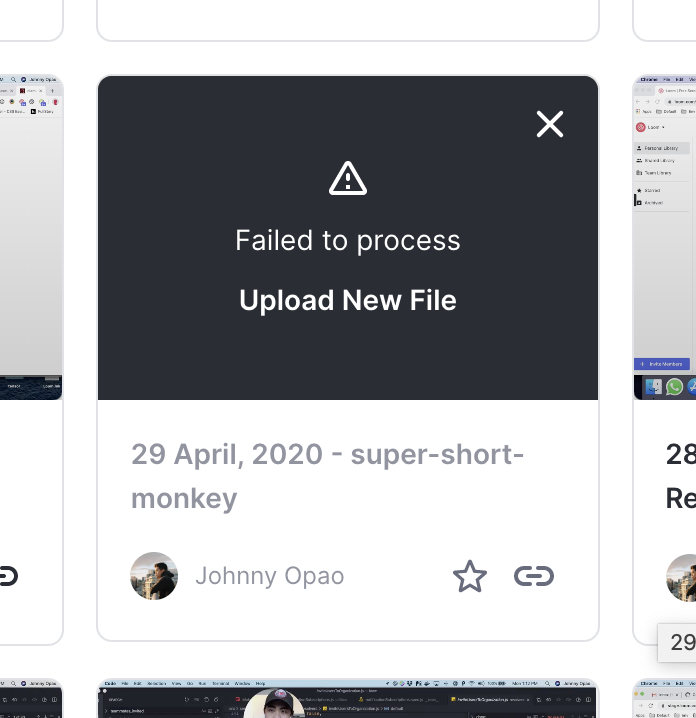 Loom limits uploads to 4 GB or 12 hours, whichever is less. You can upload up to 10 videos at a time.
💡If you've got videos across different Loom accounts, here's how to consolidate your video library:
If you've got videos in multiple Loom accounts, you can use the Upload feature to transfer videos from one account to another. Simply download your videos from one account, then log into your preferred Loom account and upload the video here. If you'd like to then delete your unused account, this article will show you how.
Questions, comments, concerns? Contact us here 👈
Happy Recording! 🎥 😄