Save your recording straight to your computer. 🗂
To upload a video to YouTube, Vimeo, Google Drive, Dropbox, etc., or to just save the video locally as an .MP4 to your computer, you will first have to download the video. Once downloaded, then upload it directly to your desired platform.
All you have to do is follow these steps: 
Go to the video that you want to download via your Library.
Click on the ... above your video.
Select Download from the dropdown menu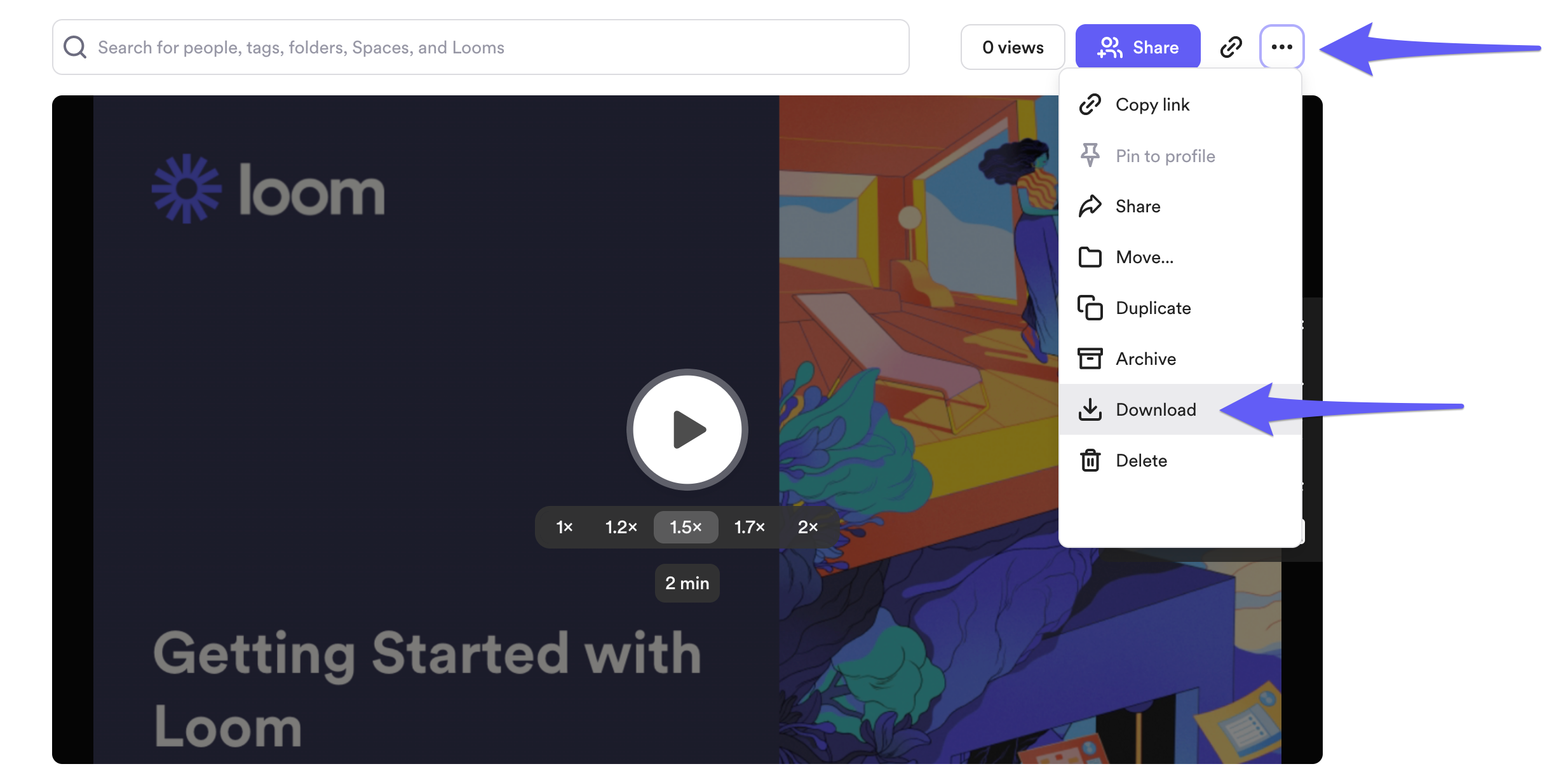 When you download a Loom, it is downloaded in the .MP4 format.

If you see a Polishing pixels message, we might just need a few extra minutes to process your file and get it ready for download. Bear with us, and it'll be ready shortly!
FAQ
Are all Loom videos downloadable

?
You won't be able to download Loom videos over 20GB. (How big is 20GB? Approx. 3 hours recorded in 4K). However, if you do need to access a larger download, please contact our support team and we'll do our best to assist.
W

hy does my downloaded video look stretched out

?
Our web player adjusts the aspect ratio of a video to 16:9 (1280 x 800), which makes the video appear proportional.

However,

 

when

 

you

 

download

 

a

 

video

,

 

it

 

is

 

in

 

the original aspect ratio the video was recorded in

.
That being said if you recorded in an atypical aspect ratio your video may look stretched out. To avoid this problem, we suggest changing your screen resolution to a 16:9 ratio
.
Questions, comments, concerns? Contact us here.
Happy recording! 🎥 😄