Capture internal audio from Youtube, Zoom calls, webinars, music channels, and other browser players. 🔉
Loom has internal recording capabilities for your browser tab, as well for applications on your device via the desktop app. If you'd like to capture your system audio while recording with Loom, there are two ways to do this:
Using the Loom Chrome extension
This will record internal audio from your Chrome browser tab only.
With the Loom Chrome extension, you can record the internal audio of a particular browser tab by recording with the following settings enabled:
Capture mode: Current Tab
Enable: Include Tab Audio
Note: This is a feature only available for this type of recording. To not capture audio from your Microphone, you can toggle this off.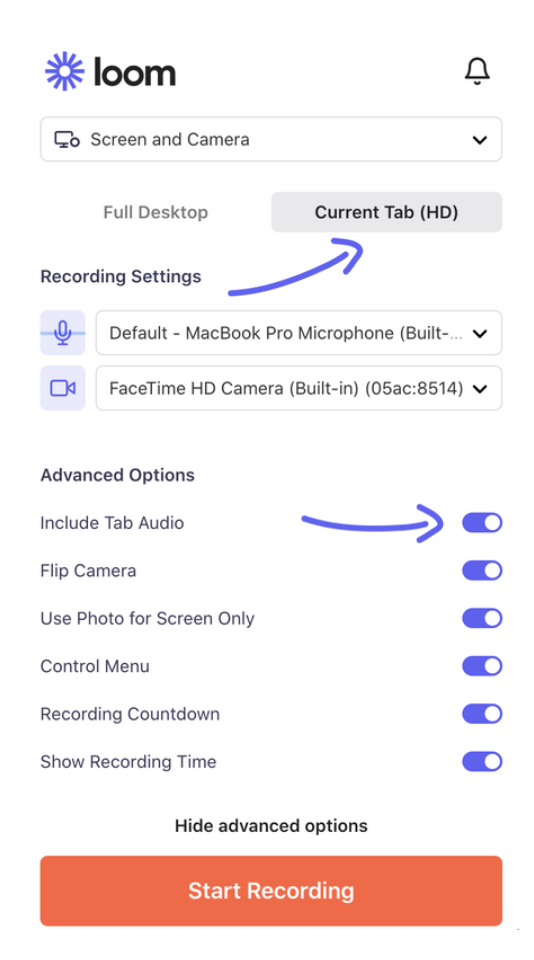 Using the Loom desktop app
This will record the system audio of any application on your device.
This is great to capture the audio coming from other apps on your computer and include it in the recording. This is useful for:
Video conference calls (Incl. Zoom, Google Hangouts, Skype)
Sales calls
Interviews
Webinars
To use this feature, enable
System Audio
from your
desktop app
preferences as shown below.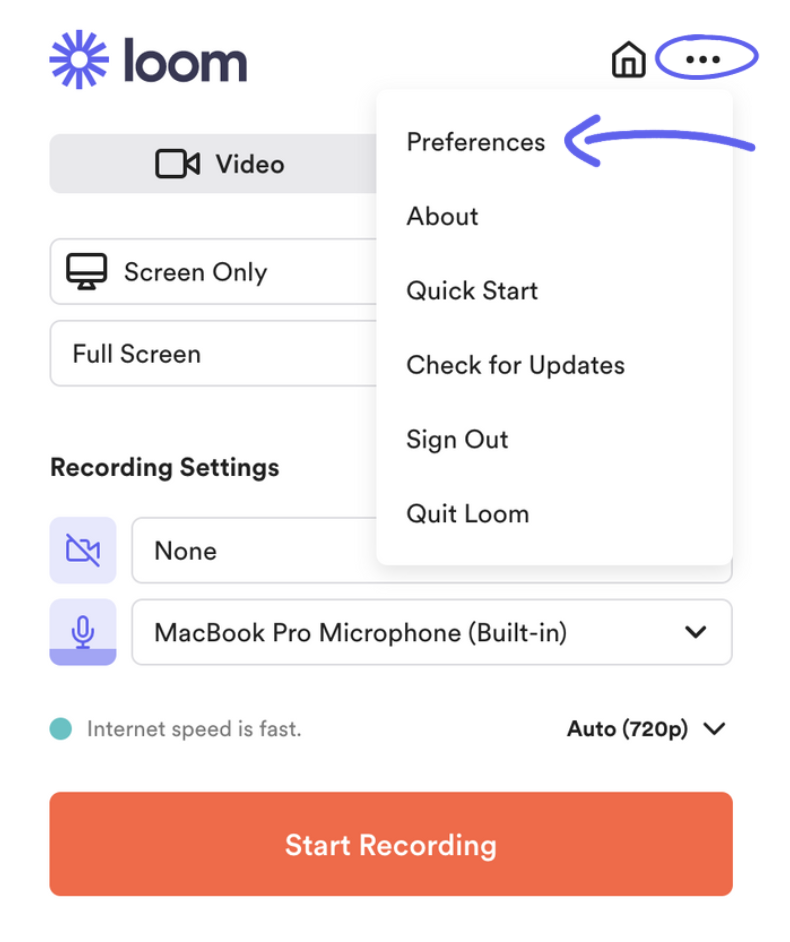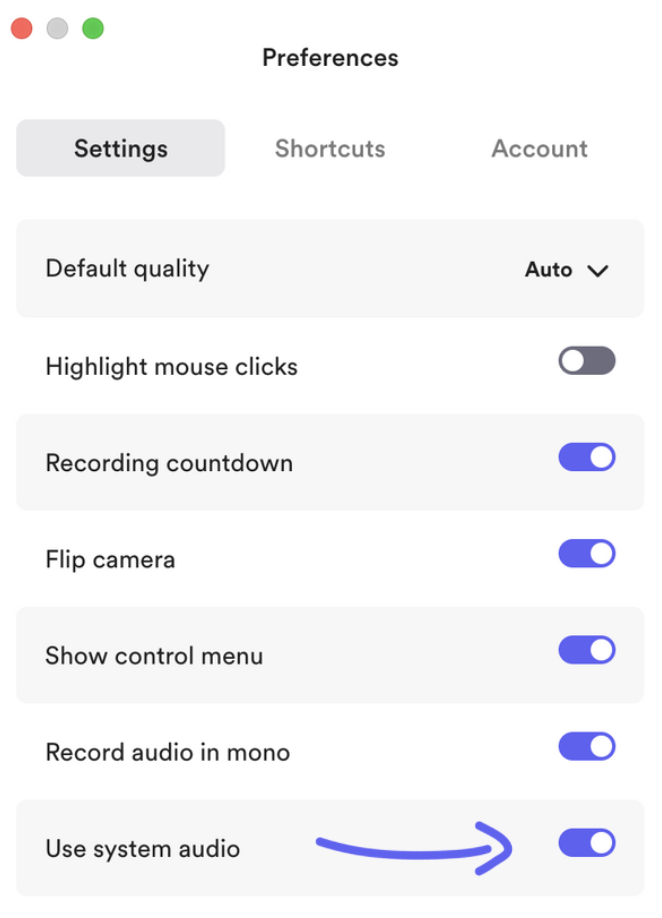 Questions, comments, concerns? Contact us here.
Happy recording! 🎥😄