Audio issues? Camera not recording? You've come to the right place!
The following video shows you how to check if your microphone and/or camera issues are connected to Loom, or might be local to your device or Chrome.
Test website: https://www.webrtc-experiment.com/RecordRTC/
There are additional websites available online for free. You can use a different one should you prefer, as the end result should be similar.
If your microphone and/or camera are not working on this test site, please check:
Your computer's system preference, navigate to "Sound" or "Camera" and check if there's any indication of a muted microphone or disabled camera
Restart your computer - this trusty old trick always helps!
If your microphone and/or camera are working successfully on this test site, please follow these instructions depending on which Loom product you are using.
Loom Chrome Extension:
Navigate to your My Video page.
Click the secure lock🔒next to the Loom URL and click Site Settings
Find Camera and Microphone and make sure you have 'Allow' selected for both, see below.
Once complete, please restart your Chrome browser.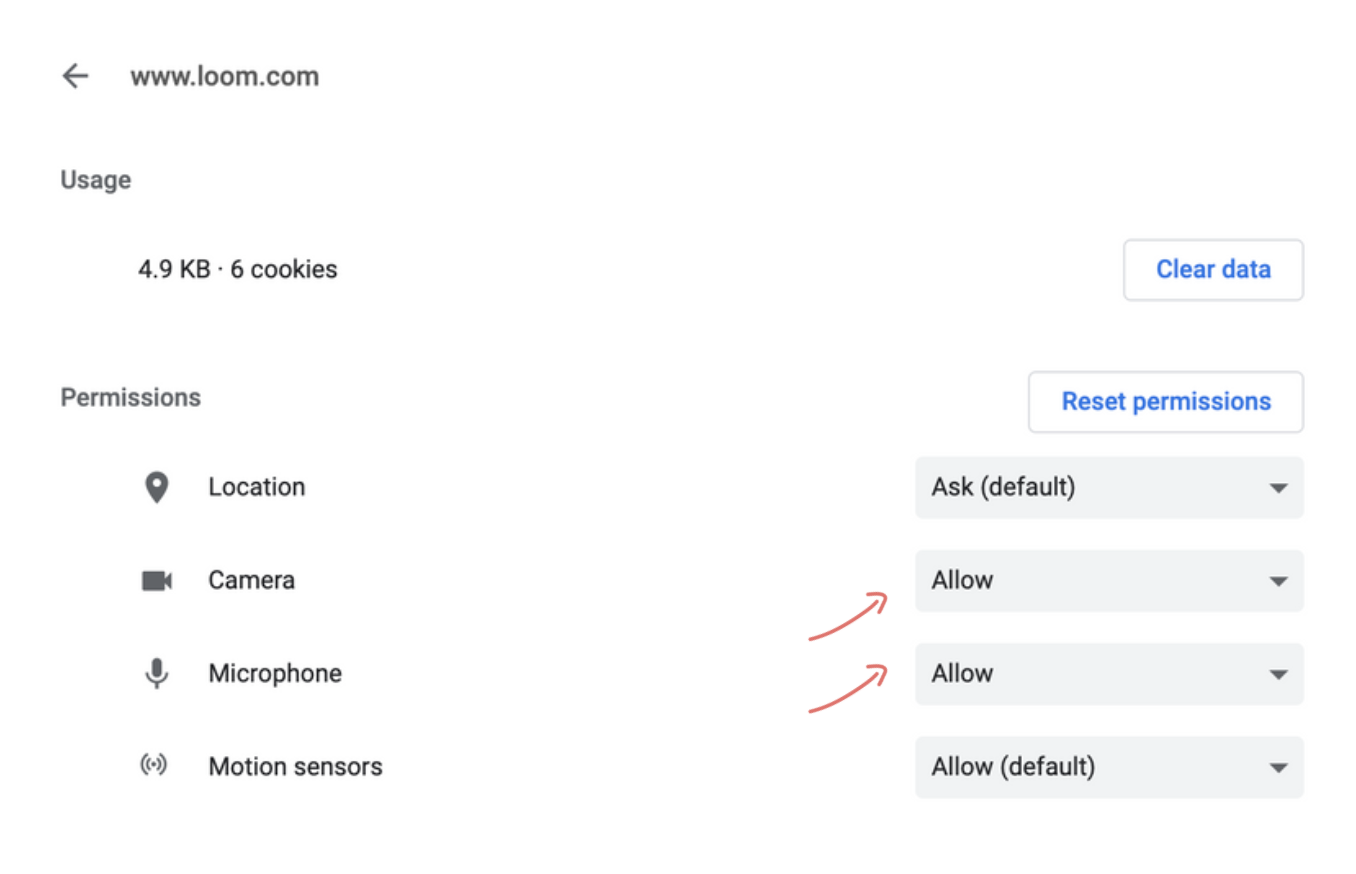 Loom Desktop App (Mac):
Go to your computer's System Preferences
Select the option Security & Privacy
Find the options for Camera, Microphone and Screen Recording make sure Loom is on the list of applications allowed access
If this is not the case, please restart your computer and reinstall the Loom app
If after reinstalling, you still have trouble, please contact our Support team
Questions, comments, concerns? Contact us here 👈
Happy Recording! 🎥 😄