You have a few sign-in options for your Loom account. 🖊️
Here are the sign-in (or sign-up, for new users) methods available to you:
• Email address - Always simple sign-in solution.
• Google Auth - Easy access, with 2FA authentication.
• Slack login - Join with your existing Slack login.
• Apple - Use your existing Apple account to sign in.
If you're on an Enterprise account, your company can also configure single sign-on (SSO) for extra security.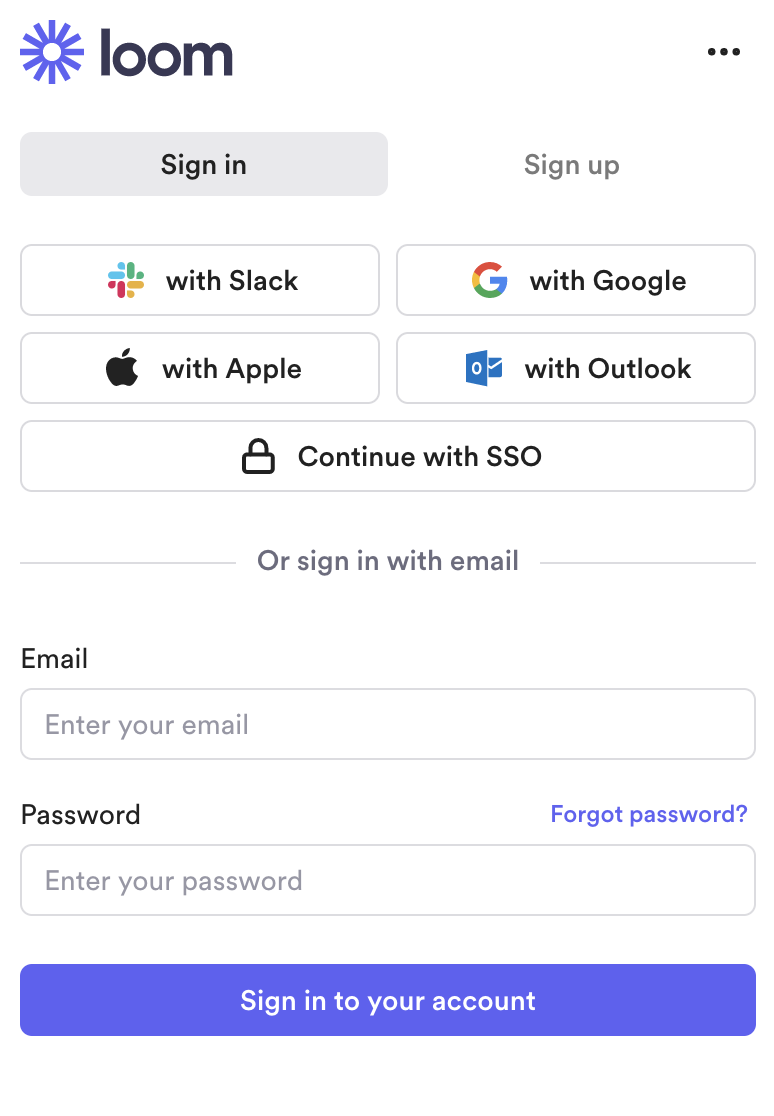 Forgot your password? No problem!
Go to our Reset Password page type in the email address associated with your Loom account and we'll send you a link to reset your password.
Questions, comments, concerns? Contact us here.
Happy recording! 🎥 😄