It's so easy to communicate with your team on Slack with Loom. 🚀
If you paste your Loom link into a Slack channel or DM thread, it will expand so your recipient can watch it without having to leave the Slack app, like this: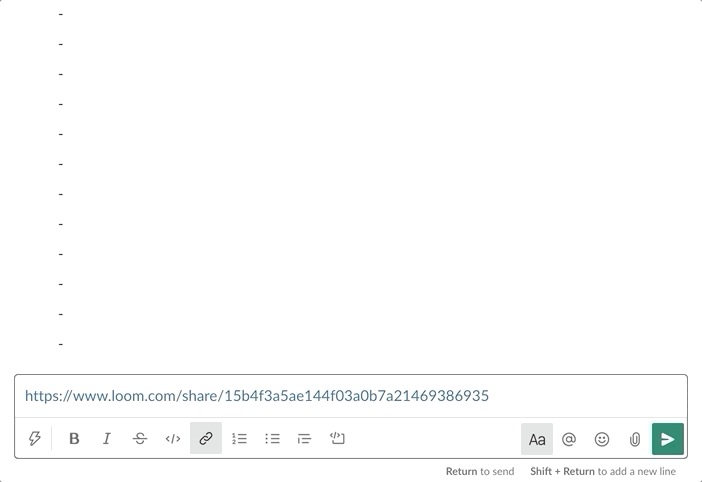 You can go to any of your Looms or your most recent recording to try it out.
Questions, comments, concerns? Contact us here.
Happy recording! 🎥😄