Here's how to re-enable trim or stitch features for your video. 🔧

Issue
Split/trim and Stitch features are greyed out and unavailable for your video.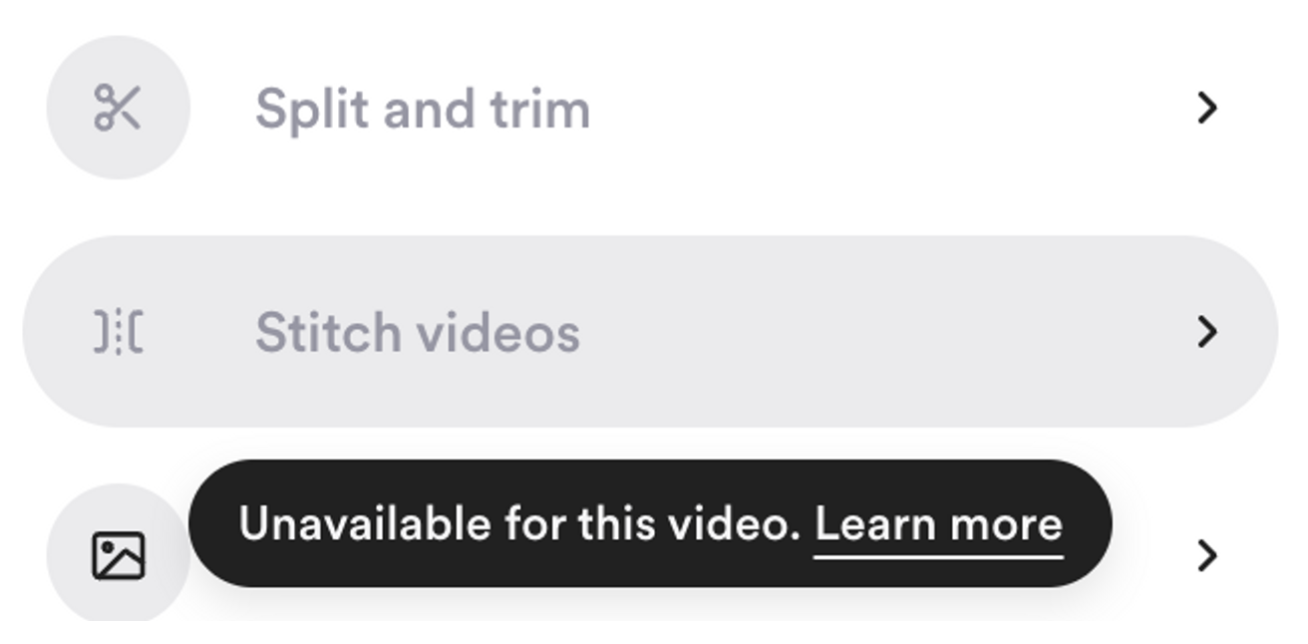 Solution
This is happening because some older Loom recordings do not support the Split/Trim and Stitch features. Please ensure you are using the latest Loom recorder version to prevent this from happening again. In the meantime, you can fix this by following the steps below. 👇
Download the video you are looking to trim or stitch.




Re-Upload the video to your Video Libary. 


You should then be able to Split/trim or stitch your video. 🎉
⚠️ Note: The upload feature is only available on Business and Enterprise plans. If you are on a Starter free plan and are unable to trim or stitch your video, please reach out to our support team here, and we will help get things sorted for you. 🙏
 Questions, comments, concerns? Contact us here.   
Happy recording! 🎥 😄