Question
Can I control the playback speed for my viewer?
Answer
Loom's default playback speed is set to 1.2x for all viewers. However, you can adjust the playback speed your viewers receive under your Audience Video Settings.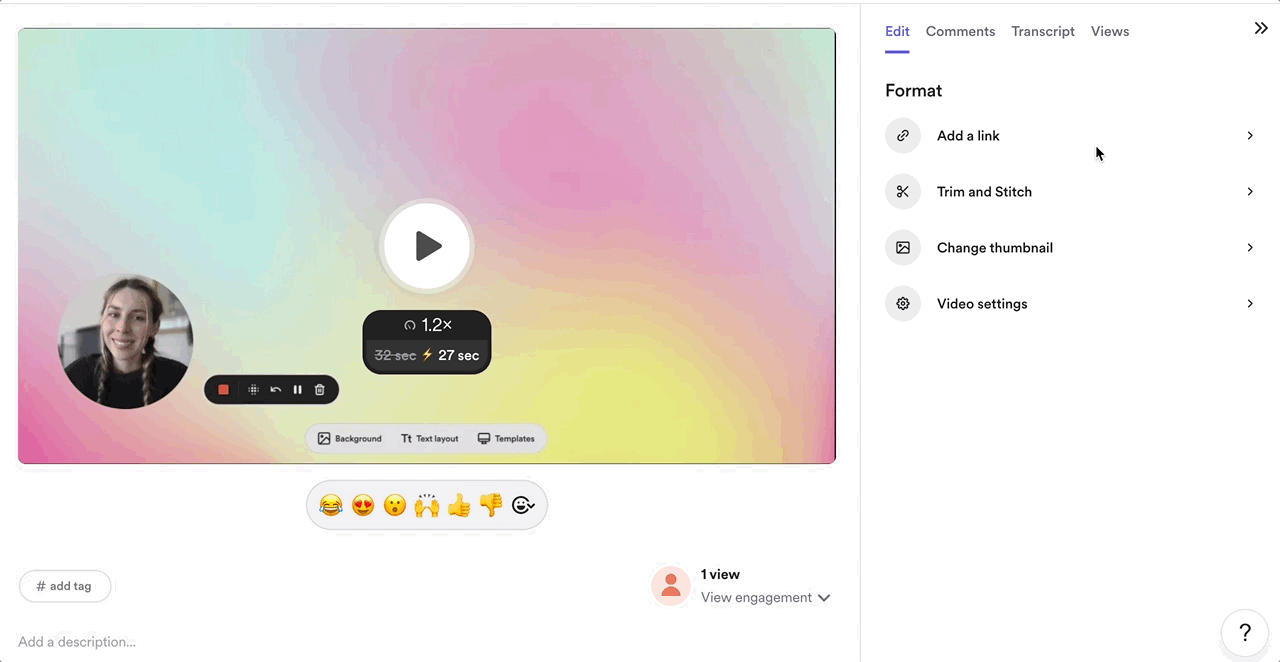 You can set the video speed to: 1x, 1.2x, 1.5x, 1.7x, or 2x for a specific video. You also have the option to set a default playback speed for your videos.

👉 Note: Viewers are not limited to the playback speed you set for your video. When watching your videos, your viewers can adjust the playback speed as they wish.


Questions, comments, concerns? Contact us here.
Happy recording! 🎥 😄