Unable to view Loom embeds due to privacy settings? We're here to help. 🙏
Issue
Have you tried to watch an embedded Loom video using the Firefox browser and received the following error: "Due to privacy settings for this video, it cannot be played here at this time"?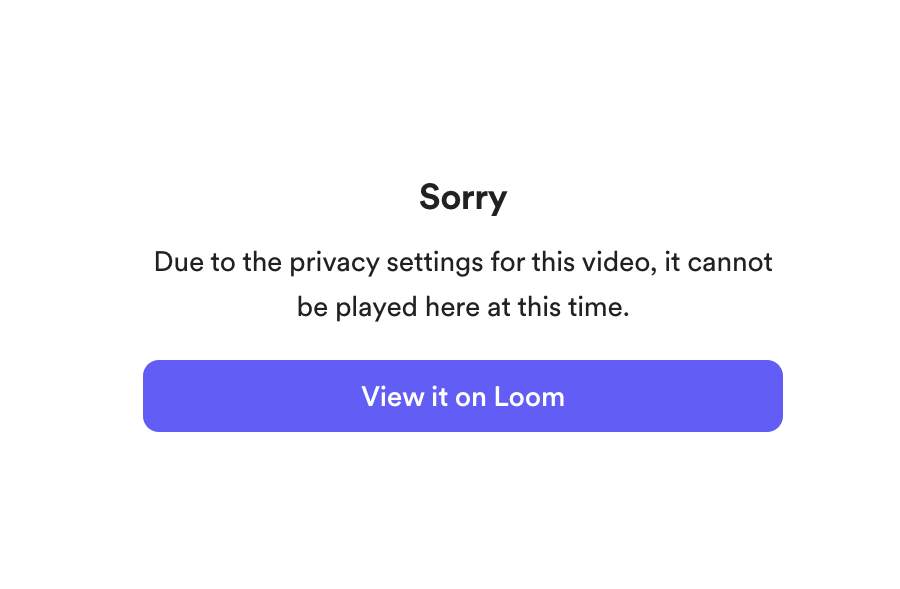 This error occurs because the embedded Loom has restricted privacy settings that require you to be logged into your Loom account. Firefox has recently rolled out total cookie protection which prevents Loom from detecting if you have logged into your Loom account when viewing an embedded video.
How to resolve this
To view the Loom embed, you must log in to your Loom account and edit your Firefox cookie settings to allow Loom to detect your account.
Here's how to update your Firefox browser settings:
Navigate to Firefox's Security & Privacy settings here: about:preferences#privacy
Under the Browser Privacy section, select Custom
Then click the toggle next to Cookies and select "Cross-site tracking cookies" as seen below.

Refresh the page with the Loom embed, and you should be all set! 🎉

⚠️If you still cannot view the Loom embed after following the steps above, check with the video owner to ensure you have access.
Questions, comments, concerns? Contact us here.
Happy recording! 🎥 😄