Add the image of your choice for a more polished background.
🎥
Virtual backgrounds make it easy to feel confident and comfortable when recording a loom with your video on.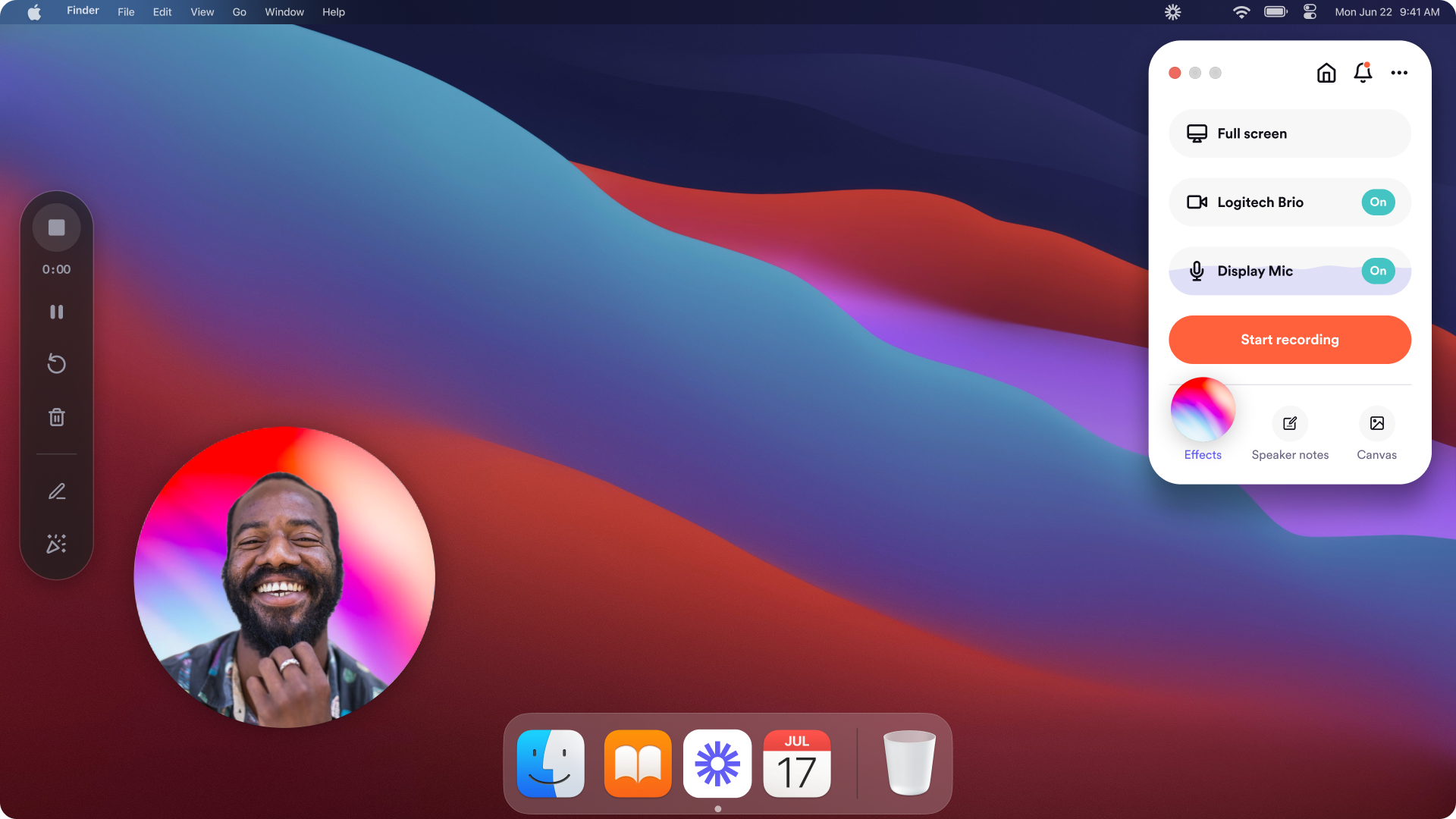 They're available on the Loom Desktop App and Loom Chrome extension when recording in screen + camera mode (camera-only mode soon to come!).
Heres how to add a background:
Open your preferred Loom recorder (Chrome Extenstion or Desktop app). Make sure you have selected screen + camera capture mode.

Click on the effects icon:


Select from preset images, blur, and solid color options, and start recording! 
FAQ
Can I add my own custom options?
We do not support Custom Background at this time. If you like to have Custom Background capabilities we love to hear your feedback 
here!
Can I add a virtual background in camera-only mode?
Nope. We're working on adding virtual backgrounds to cam-only mode, but right now you can only add backgrounds to your camera bubble in screen + cam mode.
 Questions, comments, concerns? Contact us here.   
Happy recording! 🎥 😄