Understand what is visible to only you and what has been shared with your Space. 🎞
⚠️Spaces is currently in beta and not available to all users at the moment. If you don't see the feature in your workspace, please stay tuned.
My Library - videos only visible to you.
To view all the videos you have created you will want to navigate to the My Library page. This section will only show videos created by you, ordered by recently recorded.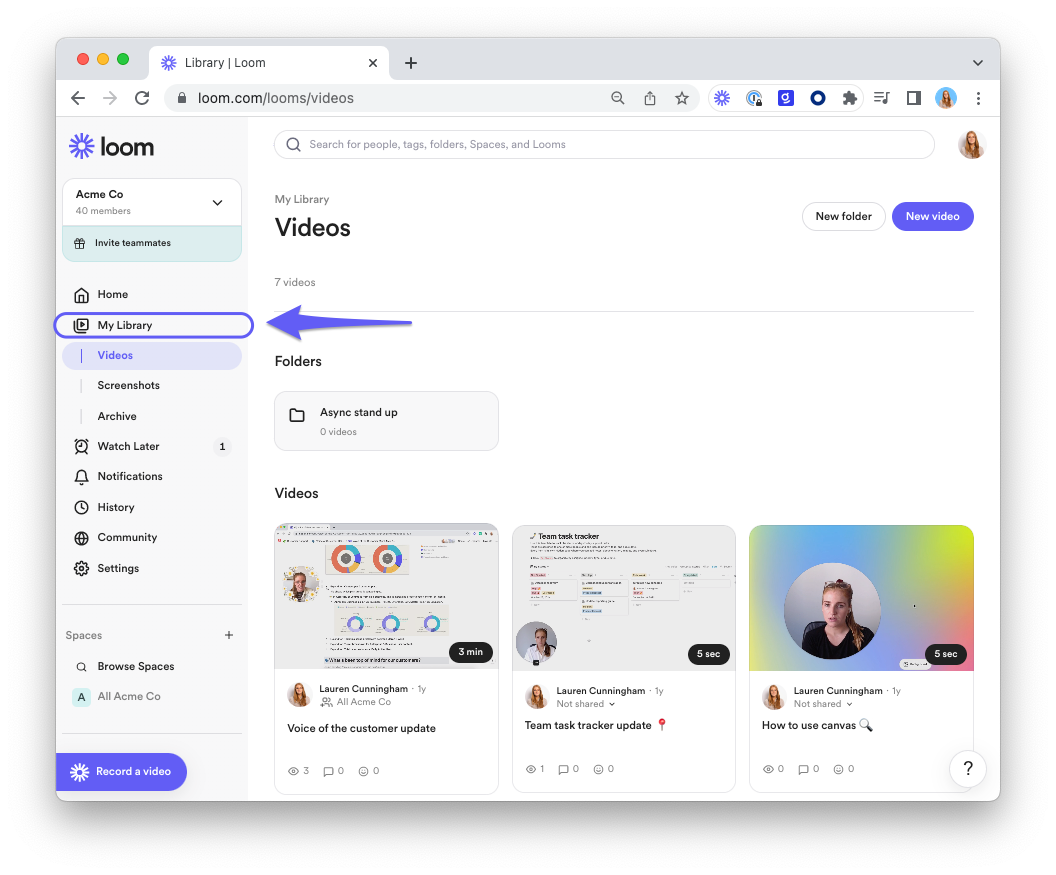 Spaces - videos visible to members of the space.
All workspaces will have one automatically created Space called [Your workspace name]. You can move videos here so they're visible to your whole Space (all posted videos & folders will also live here). All shared folders will also be stored here in your 'All hands workspace'. To see the folders you have made you can filter to Created by me.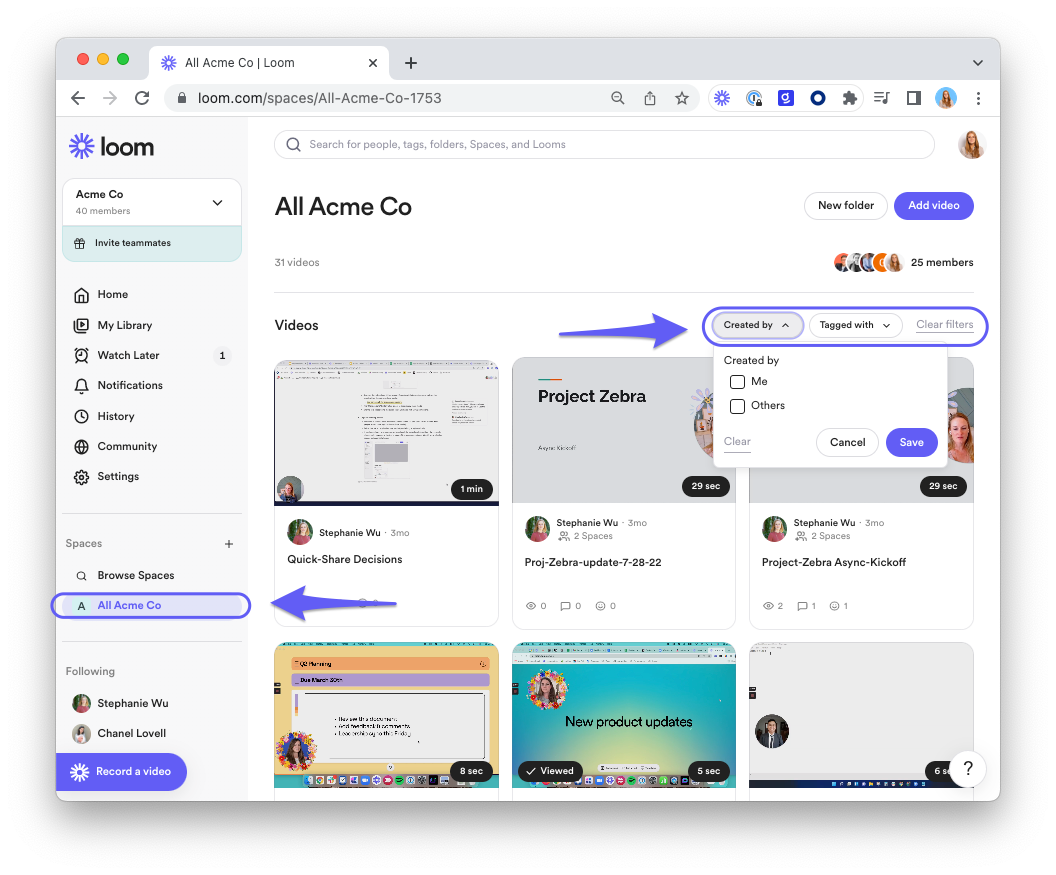 Your Profile
To view your Profile, click on your profile icon on the top right of your Loom library and click "View and edit profile". From here you can view your Profile which includes all Loom videos you have shared in your company public Space with any recently used tags.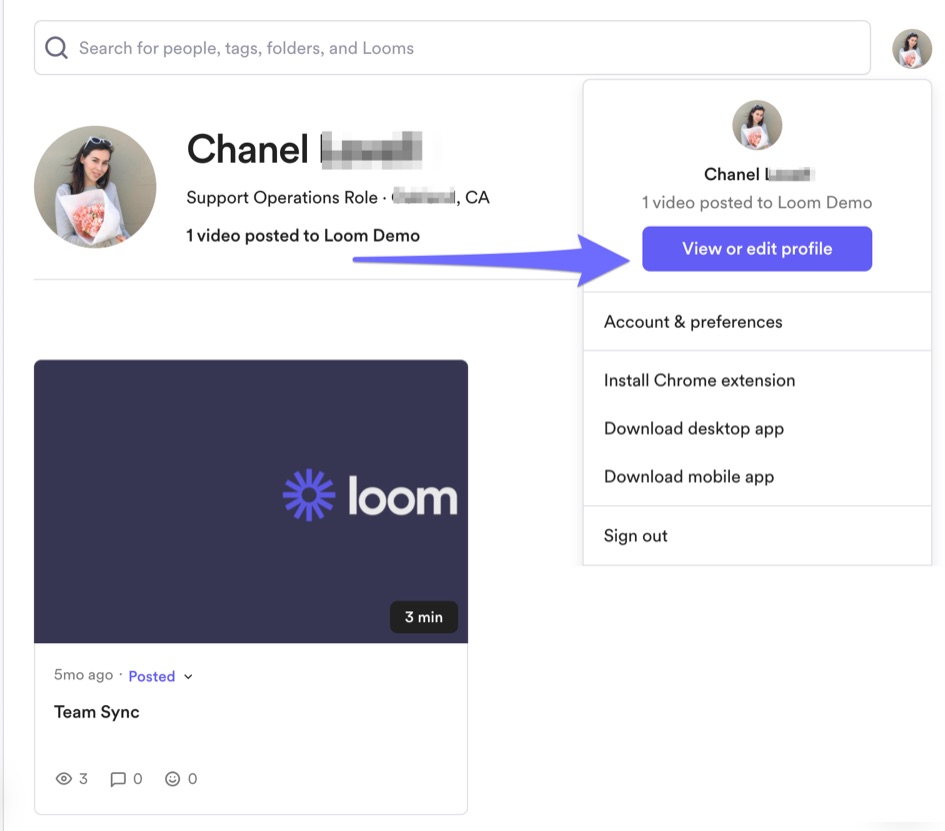 Questions, comments, concerns? Contact us here.
Happy recording! 🎥😄