Privately collaborate with teammates using Shared with me. 🤝
Your Shared with me section is a space for private collaboration. Any videos shared with you to view or edit will be displayed in Shared with me and will only be accessible by the team members it was shared with.

To view all videos shared with you, navigate to your Notifications from your Workspace's sidebar. From here you can toggle over to the Shared with me tab.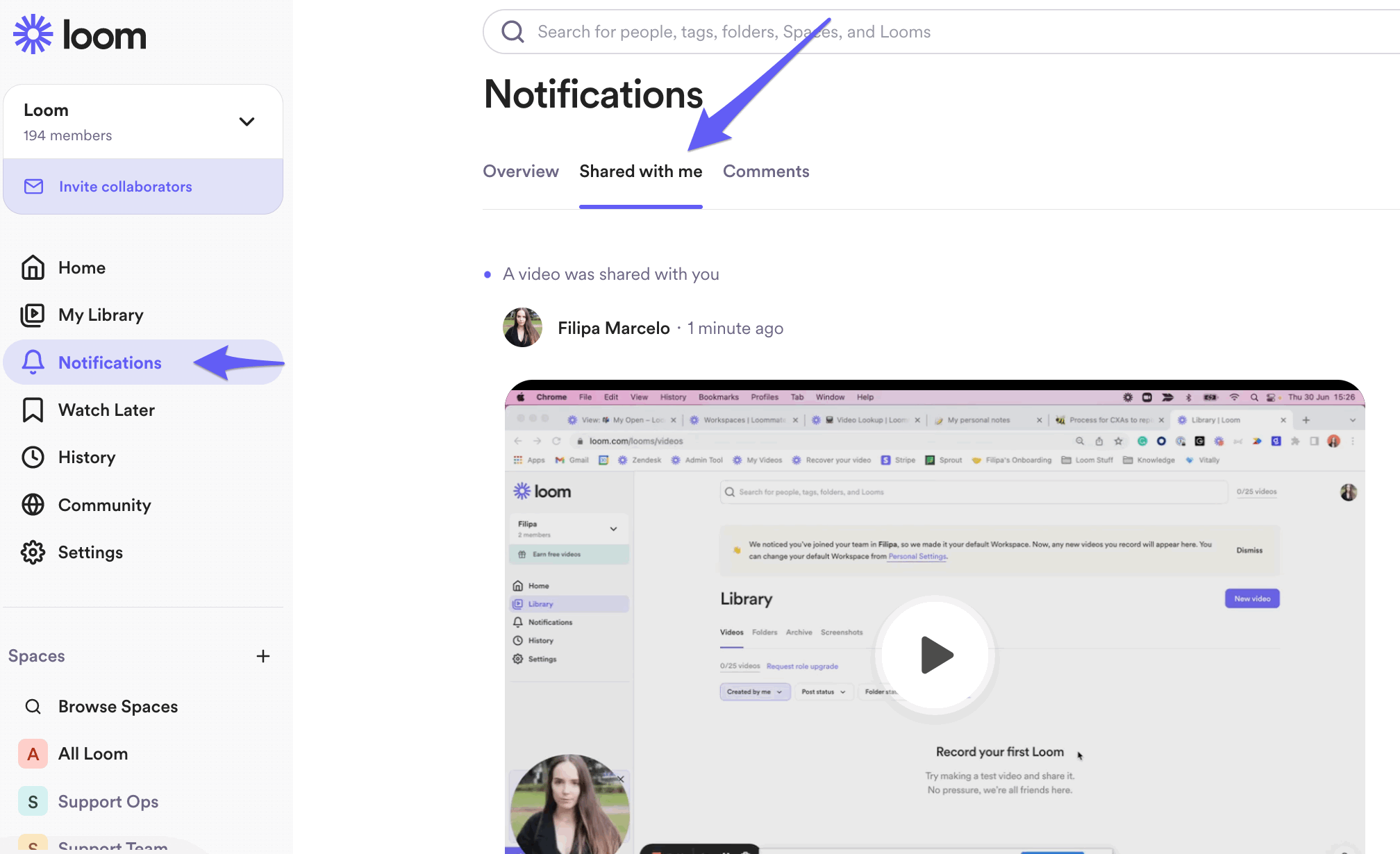 Anytime a new video is shared with you, you will receive an email and an alert under your Notifications as seen below.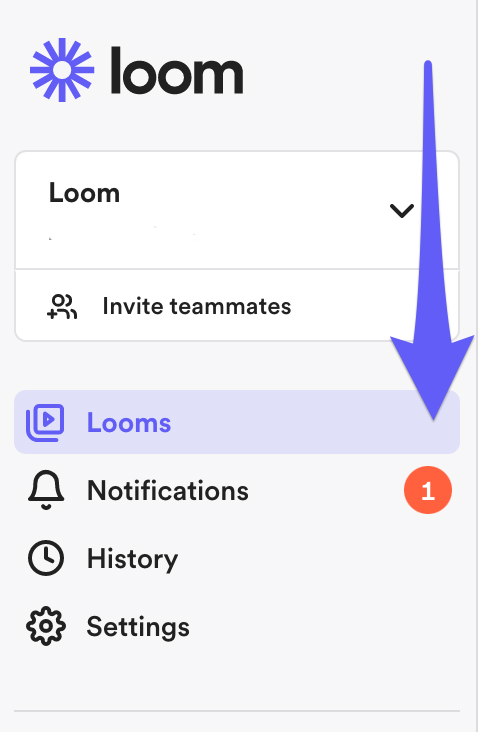 You can manage how you are notified when a new video is shared with you from your Personal Settings. Under the Notifications tab in your Personal Settings, you can choose to turn on or off notifications via email or from within the desktop and mobile apps.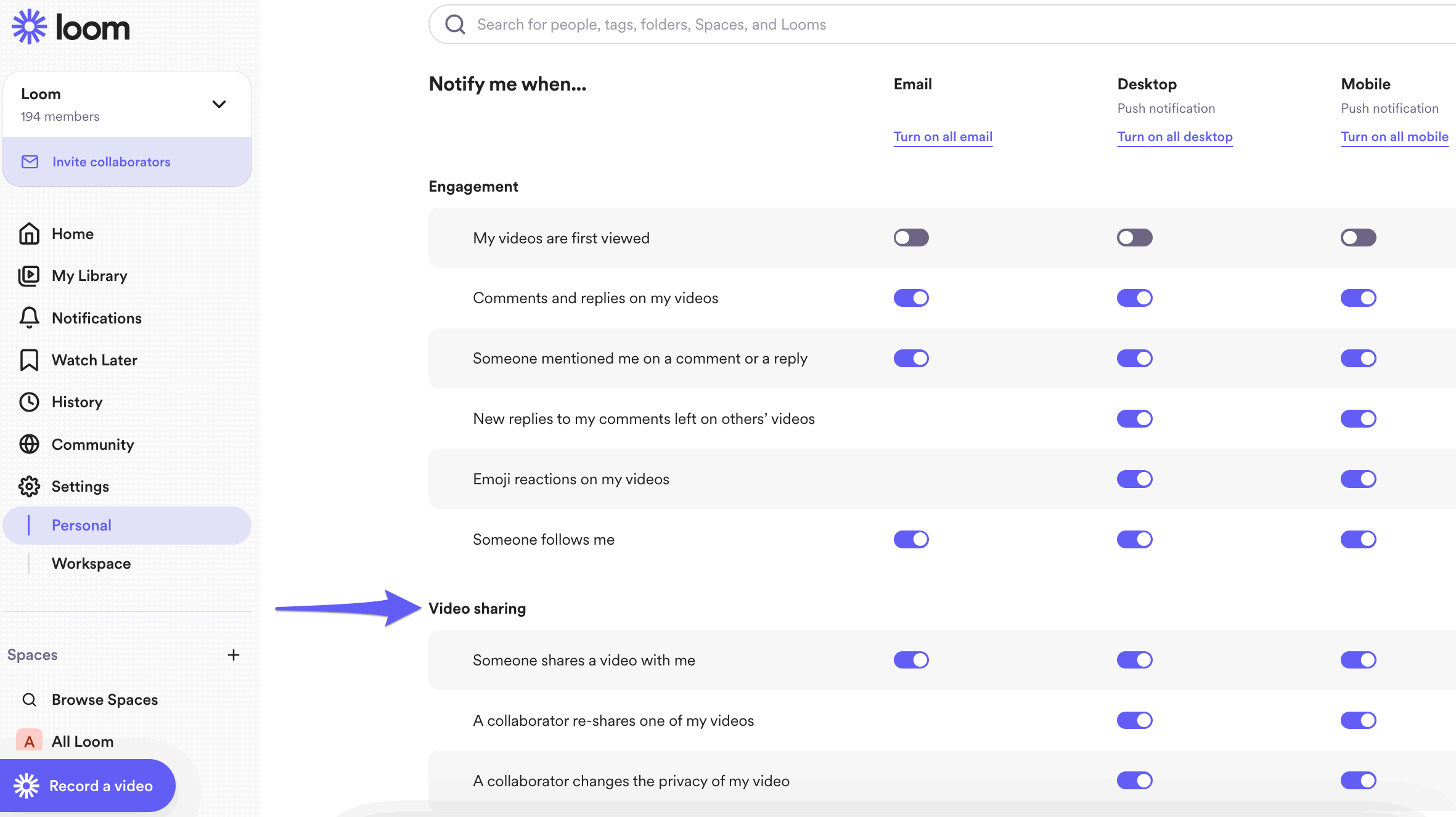 Questions, comments, concerns? Contact us here.
Happy recording! 🎥 😄