Make your message easier to understand. 💬
Loom's description box and chapter functionality makes it easier to sum up what your video is about and allows for quick browsing. If you have a long video and you only need certain viewers to see certain parts, a description and chapters will let them know what to watch and what to skip.
Add a description using the description box under your video's title.

In your description box, you can write timestamps to create video chapters. These timestamps will instantly become clickable, so you can viewers can use them to click and jump to different parts of the video.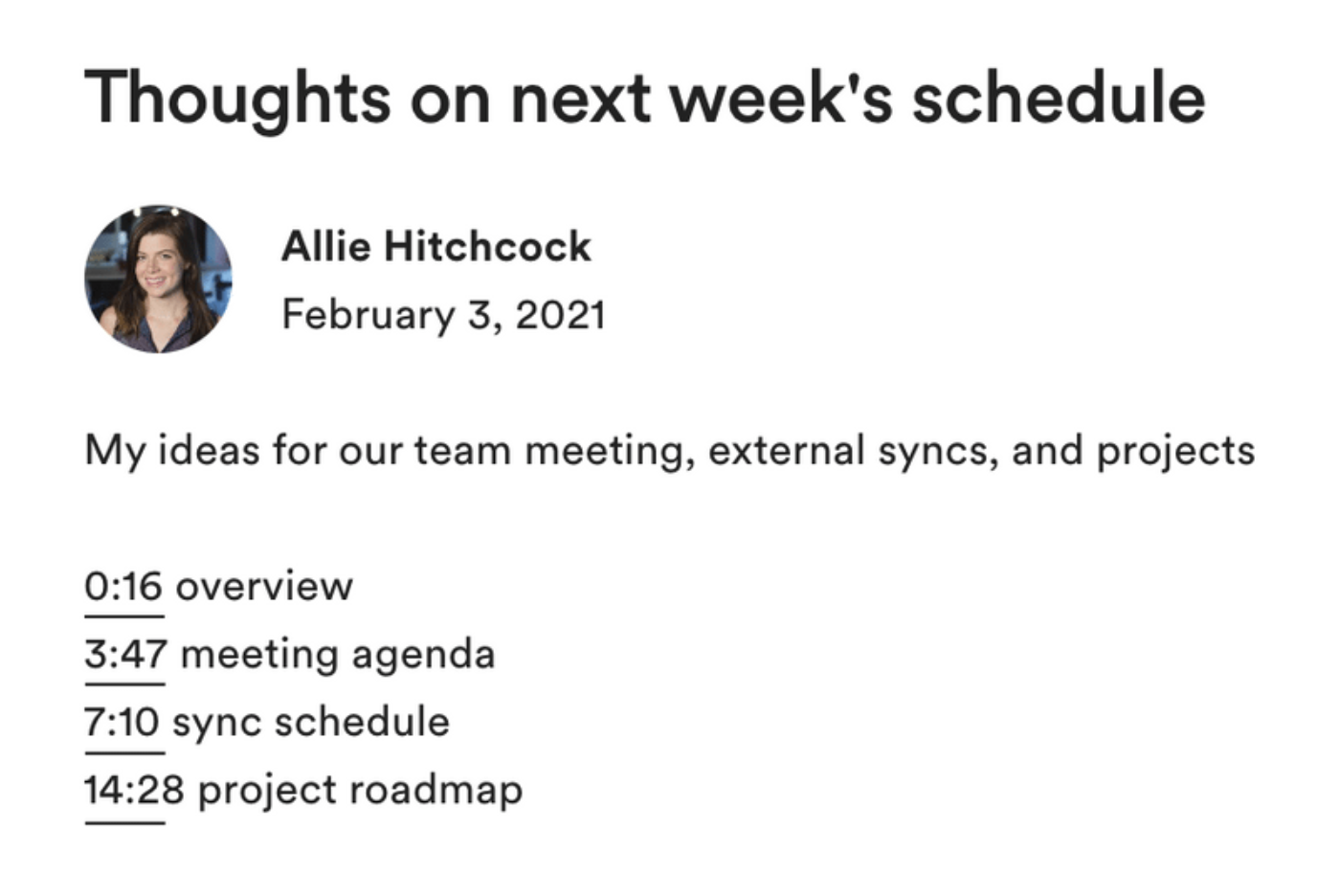 Questions, comments, concerns? Contact us here.
Happy recording! 🎥 😄