Express yourself at the right moment.
🙌
In-video comments and emojis make it easy to respond and react to a specific moment in a video as you watch it. This helps you be precise in your reactions.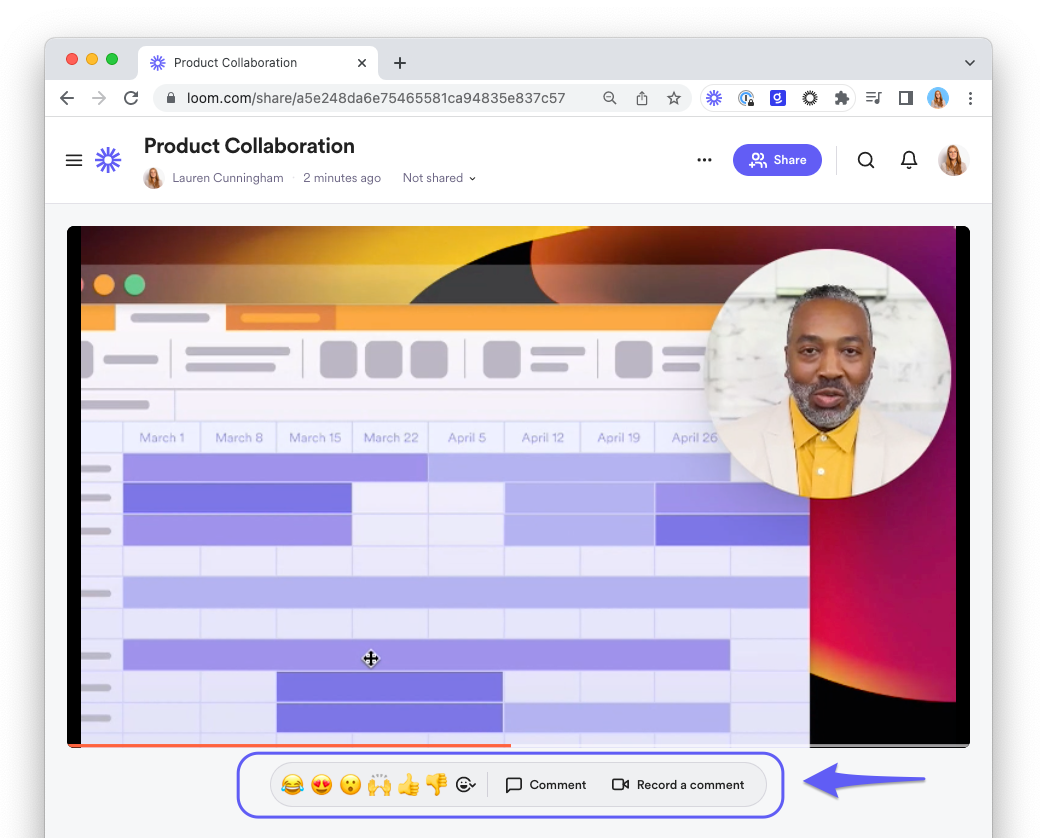 You can add more emoji reactions by selecting the smile icon under the video. All emoji reactions and comments will appear on the video's timeline as you leave them. Hover over the comment to expand it.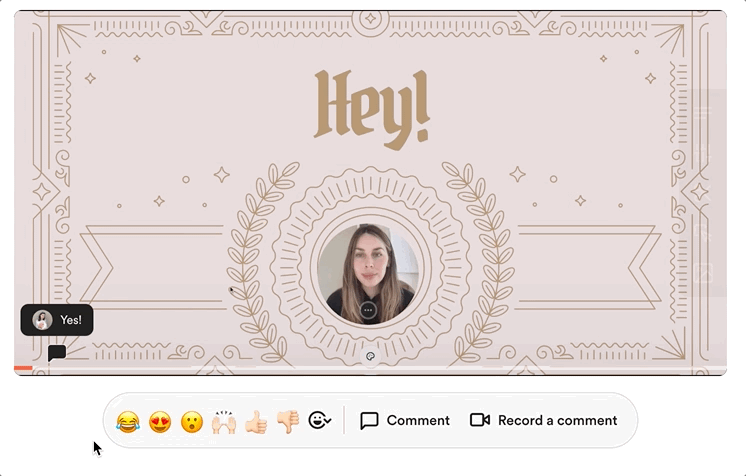 On the side of your video, you'll be able to see all comments and can add replies with text and or emojis.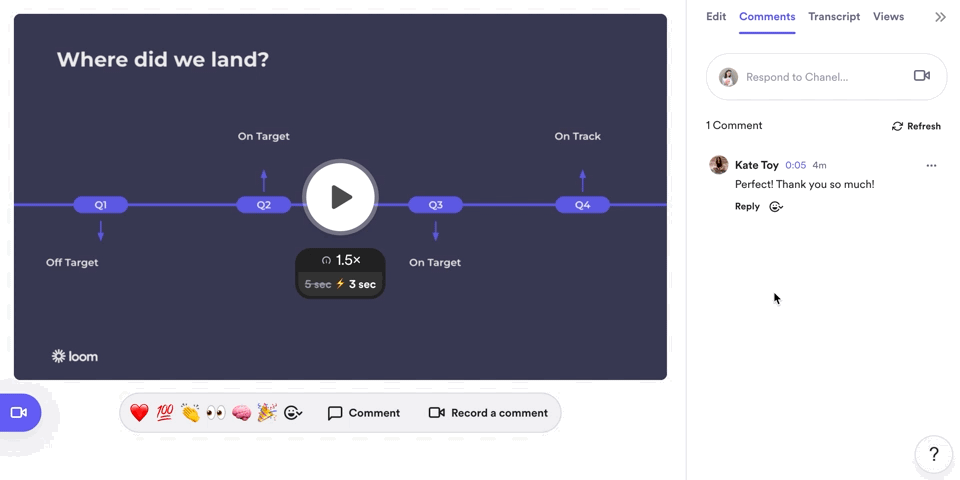 In-video comments also allow you to:
Record a comment to respond to a loom with a loom. Your loom comment will be listed below the video with all the other comments.
Follow comments on other people's videos. Following a Loom will notify you of new comments and you can always unfollow at any time. To edit notification preferences visit your settings here.

@mention other workspace members in comments to help keep your team in the loop! You can mention a team member by adding @ and typing in their name. Any teammates you mention will be notified.  




Use comments as chapter breaks in your video, marking transition points between topics.
In-video comments make it possible to comment from embedded videos, so you can react wherever you're watching; no need to go into the video share page. If you're watching an embedded video, the comments will appear in the video player itself.
Please Note
Viewers not signed into Loom will not be able to see video comments or emoji reactions. You must be signed into Loom in order to view other viewers' comments and reactions. 
FAQ 
What happens if I react to a video while not signed into a Loom account?
If you reply to a video while not signed in, the comment or emoji reaction will appear as "anonymous." You'll be given the option to manually enter your name when you react or comment. 

What are anonymous views?
In order to
identify
who watched your video, the viewer must also have a Loom account and
be logged in
when they watch the video - otherwise, they will show up as
anonymous.
There is no way to identify an anonymous viewer unless they choose to manually leave their name with a reaction or comment.
Can I adjust the skin tone of my emoji reactions?
Yes! Your emoji reactions skin tone can be adjusted by selecting the smile icon under the video and then selecting the hand emoji, as seen below.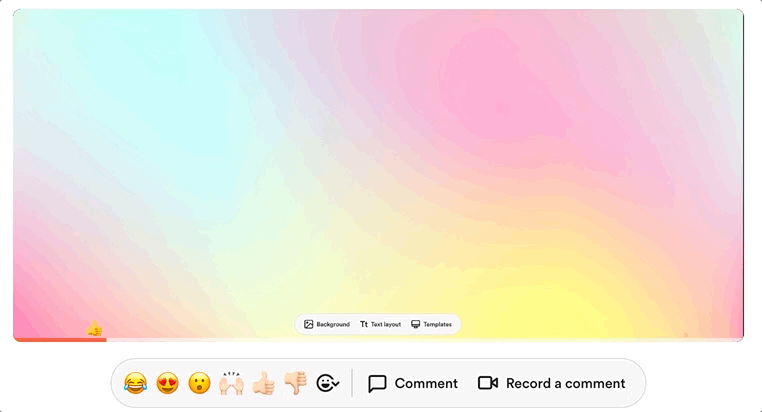 Can I disable commenting and emoji reactions?
Yes! Turn off commenting, emoji reactions, and more in your video settings.
 Questions, comments, concerns? Contact us here.  
Happy recording! 🎥 😄