It's easy to organize your Loom videos.🗂
Folders allow you to neatly organize your Loom videos from your My Videos library.
You can move, star, and rename your folders. Just keep in mind that your videos will populate in chronological order within their respective folders.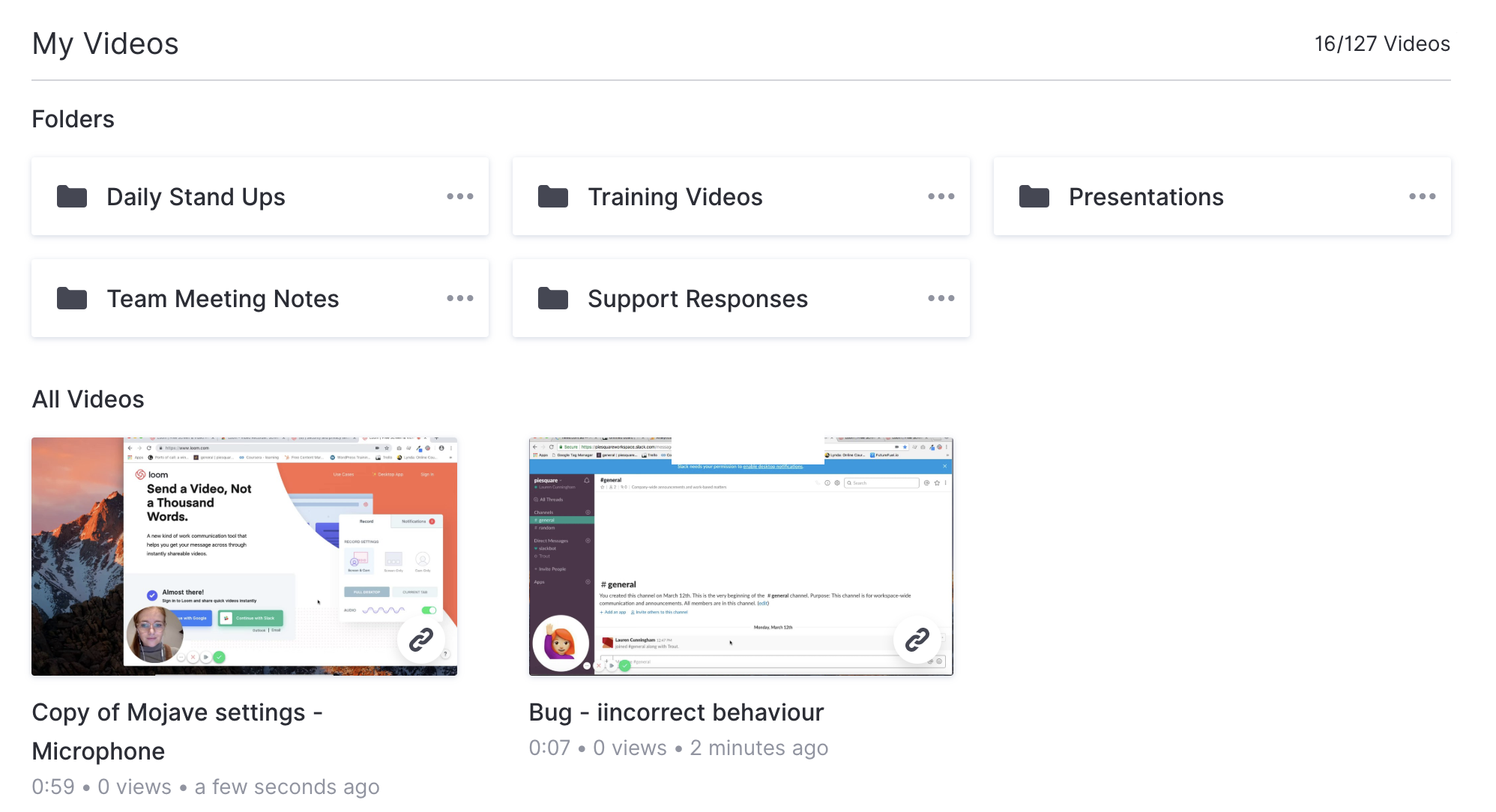 Creating Folders
To create a new folder, select New Folder at the top right corner of your My Videos page.
To add videos to a folder you can either use the Move To Folder button, from below your video, or by simply dragging and dropping your video from your My Videos page.
Organize your Folders
⭐ Starring folders
Mark folders with stars for quick accessibility. Your starred folder will appear in the Starred section on your left side menu. To remove the folder from your Starredsection, simply click the gold star again.


📩 Sharing folders
You can use the Share Public Folder feature.

1. Clicking on the New Public Folder button on the top right side of your dashboard
2. Clicking the Share button on a private folder to create a public link. From here, a new sharing modal will appear containing the public link to the folder you chose to share.

This public link grants access to the folder's content without requiring sign-in.
Share this link with whom you'd like to view your group of videos.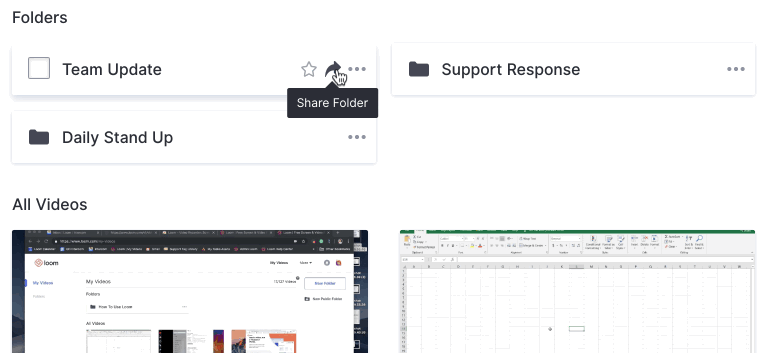 🗑️ Deleting folders
To delete a folder, first select
Archive
from the folder options. Then go into your
Archived folder
to delete it permanently. Your Archived folder is in the bottom left of your
my video
page.

We've added this extra step as a safeguard in case you'd like to recover any videos later.

Why can't I drag my videos into the folders?
The video is being copied into your folder, however for Loom Basic users, it will also remain on your main video page. The rationale behind this functionality is to help Loom Basic users keep track of their videos and under their active video limit.
For Loom Pro users who have unlimited storage, as you drag your video into a folder, it will disappear off the main page.
Questions, comments, concerns? Contact us here 👈
Happy Recording! 🎥😄