Loom for iOS is here!📱
Visit the App Store to download Loom for iOS for your iPad or iPhone. 
With Loom for iOS you can: 
🎥Record your camera or screen.
📤Send videos in a flash. Share directly via SMS, iMessage, Slack, Email, or copy and paste the link.
👀Watch videos seamlessly. No more dealing with a mobile web browser to watch videos on the go.
🔍Interact by adding comments and emoji reactions easily.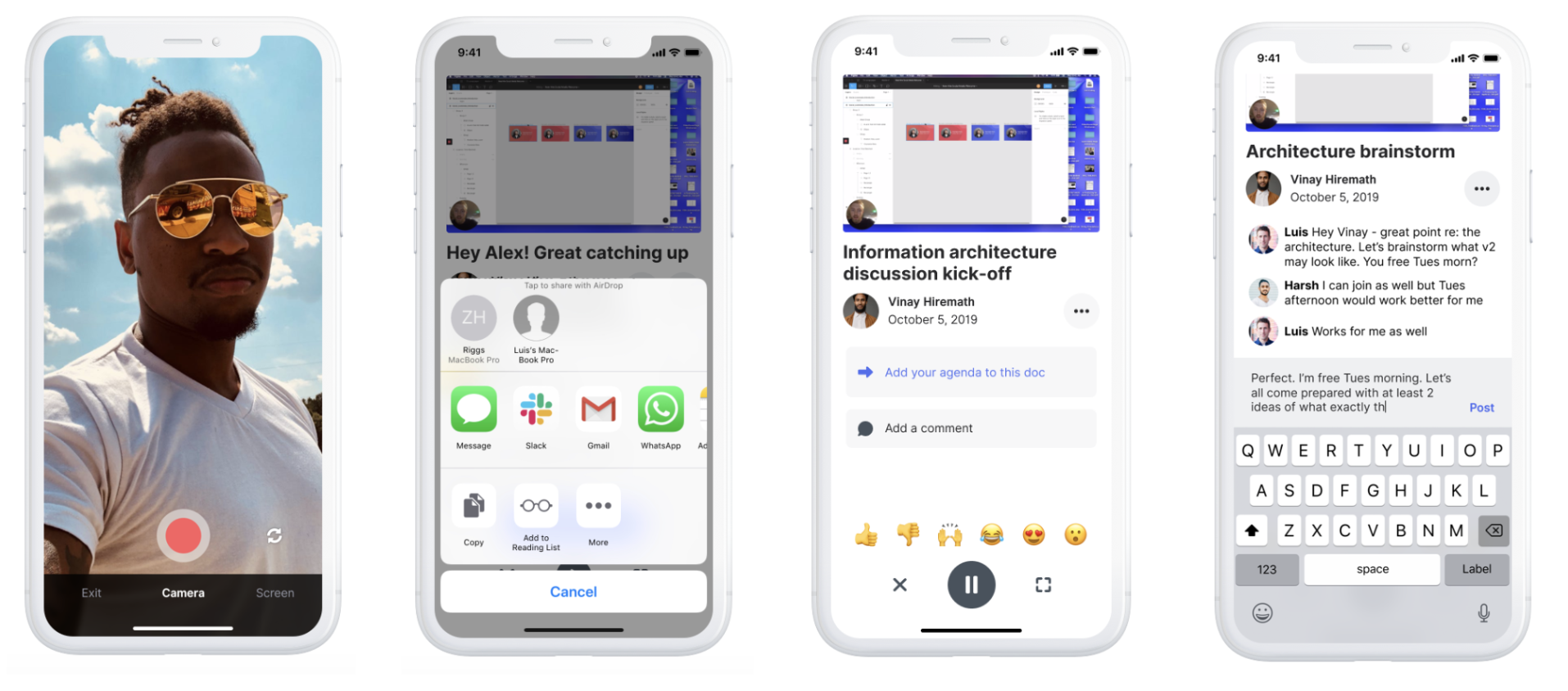 Open your Loom app and hit the pink record button. Choose to record your camera. You can toggle between your front or rear-facing camera by selecting this icon:  



NB: It's not possible to record screen + cam simultaneously. Unfortunately this is an Apple iOS limitation. 

Hit the round button to start recording. Once you've finished, hit the same button to end. 


You can then add a title and choose how you'd like to send it. 



Open your Loom app and hit the start recording button, then select 'Screen' from the bottom bar. 





Y

ou'll be promoted to enabled push notifications, and then to enable screen recording access. Please follow the prompts to do so. 


Click Record Screen and make sure Loom is selected from the list. 


Tap the mic to choose if you'd like to include voice audio. 

💡Tip: Turn on Do Not Disturb mode from your menu to avoid unwanted disruptions. 


Tap Start Broadcast to commence your screen recording. The red button at the top left of your screen indicates you've started.


To end your recording, tab this red button on the top of your recording. 


From here, your video will process to your My Videos page. Re-open your Loom App to view and share your video! 
Got feedback? 🗣We'd love to hear it! 
Your feedback is how we improve. Please share with us how you'd like to use the app and what features you'd like to see added. Any and all feedback is warmly welcomed! 
Questions, comments, concerns? Contact us here 👈