From your Plan & Billing area, you can review and manage your current subscription. ✅
⚡Please note only Admins will have access to this space.
In your Plan & Billing area, you can:
Update your payment info
Download your invoices
Check your current plan and number of Creators on your subscription
Upgrade or downgrade to other plans
How to update your payment info
From your Plan & Billing page - select edit to add your card details.
You can also update your billing info, including company name, and address which will be reflected on future invoices. Please note invoices already issued can't be updated retrospectively.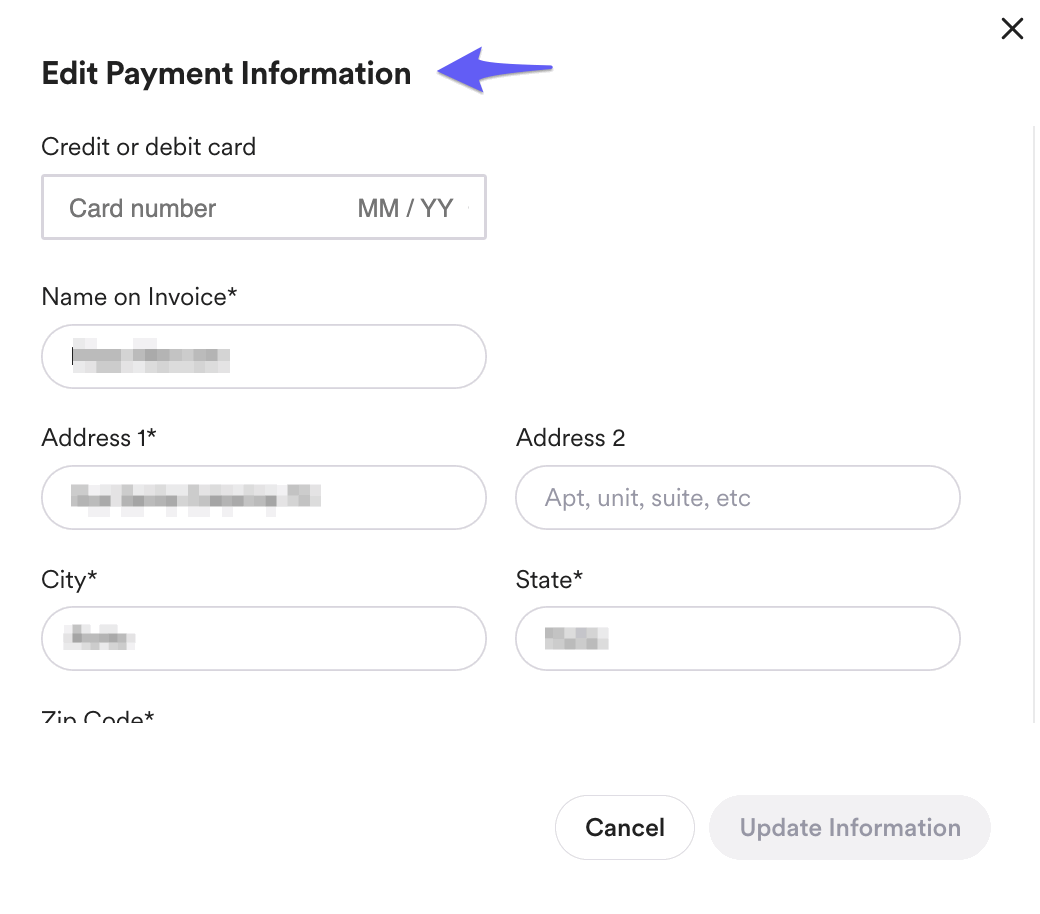 How to download your invoice
Scroll to the billing history section at the bottom of the page and you'll see the option to Download Invoice. This will save locally as a PDF.



Questions, comments, concerns? Contact us here.
Happy recording! 🎥 😄