Capture internal audio from Youtube, or another browser players.  🔉
Loom has internal recording capabilities for your browser, however you cannot capture audio from other applications on your device. 
With the Loom Chrome extension, you can record the internal audio of the particular browser tab you're on by selecting the following settings: 
Capture mode:  Current Tab
Enable: Include Tab Audio
Note: This is a feature only available for this type of recording.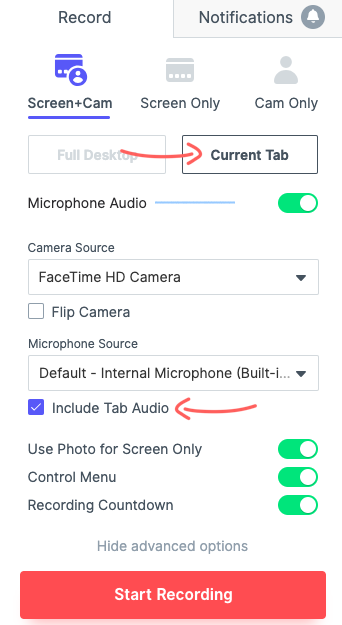 This means that while Loom can capture the activity of your entire screen, it won't be able to capture the internal audio from your applications.
FAQ
Can I record internal audio on the desktop app?
Currently this is not possible but we're working on it! This should be ready in late 2019. For more information visit here our Public Roadmap.
Questions, comments, concerns? Contact us here 👈
Happy recording! 🎥😄