If you're unable to access your Loom account, don't worry - we got you! 😉
You may find yourself looking at this error message when trying to log in to your Loom account: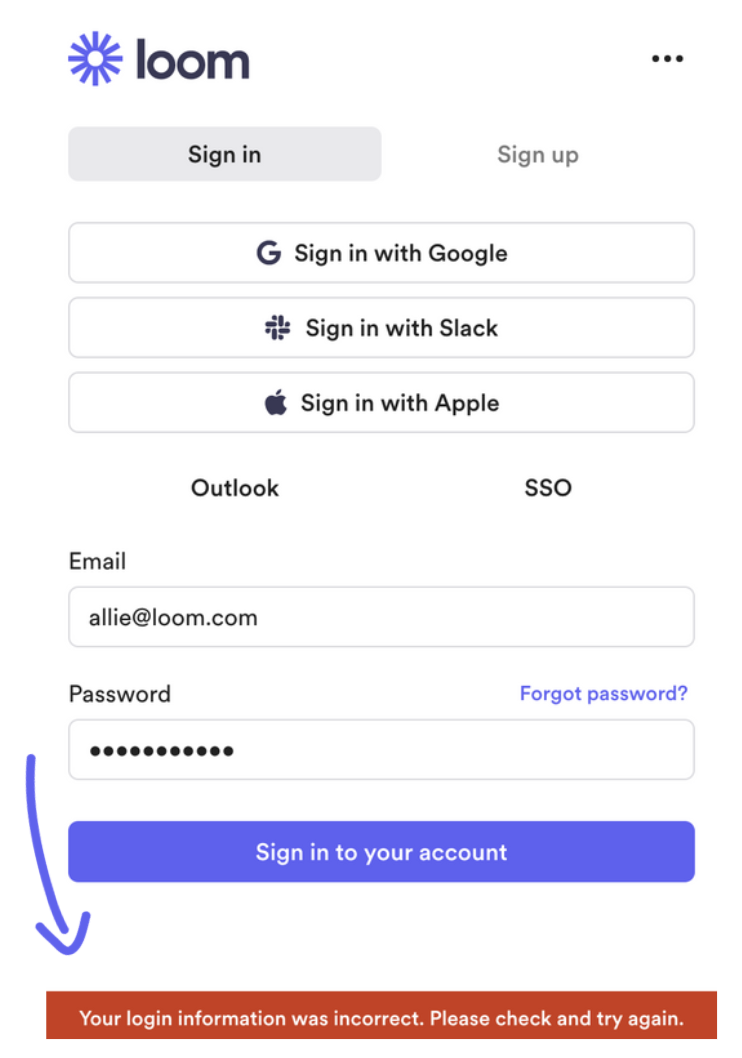 Here's how to reset your password:
Check if you instead have a connected account (Google/Slack/Apple) and you're not selecting the correct option. To update or reset a password, go to account settings. For example, if you sign up with Google Auth, you'll need to log in this way.
Passwords must be fewer than 64 characters long.
If you first signed in with a connected account (Google, Slack, Apple), you'll need to go through the reset password flow below to create a password. This will send an email to your inbox to help you create a password.

After following the email instructions, you can head back into the log in page and select the correct log in option as per the image below: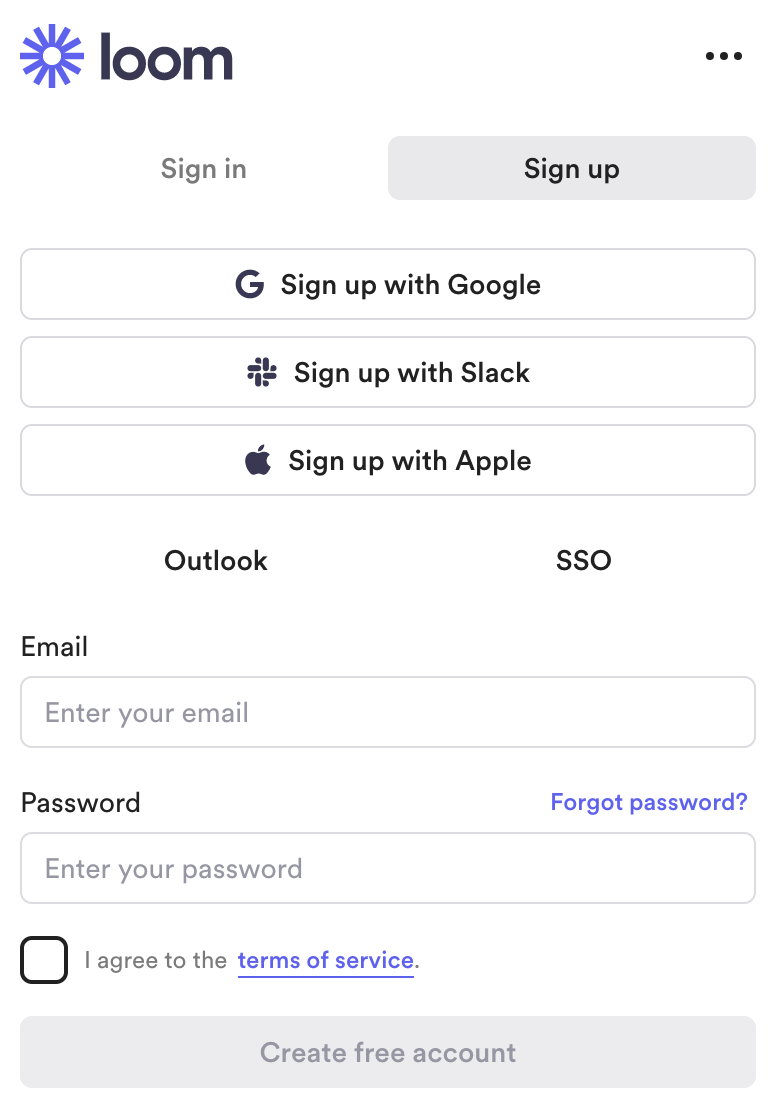 What are Loom's Password Guidelines?
Password needs to be at least 8 characters (no more than 64 characters)
Must have at least one lower and one upper case character
Password needs at least one symbol ($, !, @, _, *, etc.)
Password must include one number or more.
Questions, comments, concerns? Contact us here.
Happy recording! 🎥 😄