Make your clicks crystal clear for your viewer. 🖱️
For Loom Education, Business, and Enterprise users, the Highlight mouse clicks feature helps highlight to your viewer the particular action you're performing with your cursor.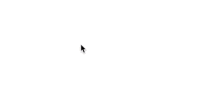 You can toggle this on and off within your desktop app Settings at any time.

Please keep in mind
This feature is only available when recording with the Loom desktop app. If you're using the Chrome extension this feature will not be present.
Here's how to turn the Highlight mouse clicks setting on and off:
Open your Loom Desktop App.

Click the three dots in the top right to open your app settings.

Select Settings and navigate to the Video & audio tab.


From here you can toggle Highlight mouse clicks on or off.

Your preferences will be saved for all future recordings.
Questions, comments, concerns? Contact us here.
Happy recording! 🎥 😄