The drawing tools will help you guide your viewers through your recording. ✏️
Here's how to use the drawing tool:
Launch a recording from your Loom desktop app.

Hover over the 'start-stop' icon, to reveal the drawing icon.

Select the pen icon and adjust your color and thickness accordingly.
Please Note
Your drawing will disappear after 5 seconds. This is the intended behavior to keep your screen clear and clutter-free.
See example here👇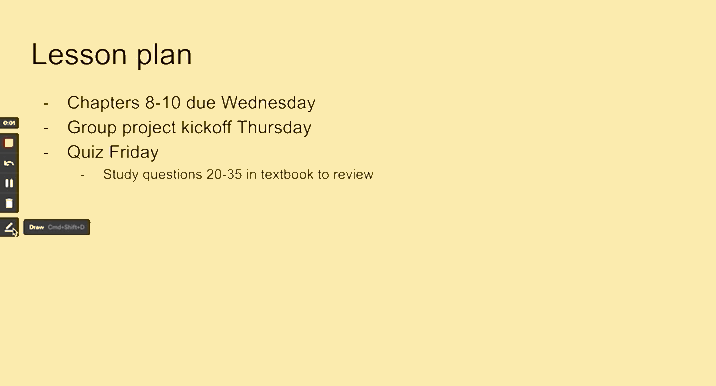 Questions, comments, concerns? Contact us here.
Happy recording! 🎥 😄