Add a Call-To-Action button to your video and increase engagement!
A CTA button will allow your viewer to be redirected to your document for more information, view your online store to make a purchase, make an appointment, view your website, etc. There are endless use cases for how you can use Call-To-Action buttons.
You can find your call-to-action settings within the Edit Your Video section of your video, under the Pro features.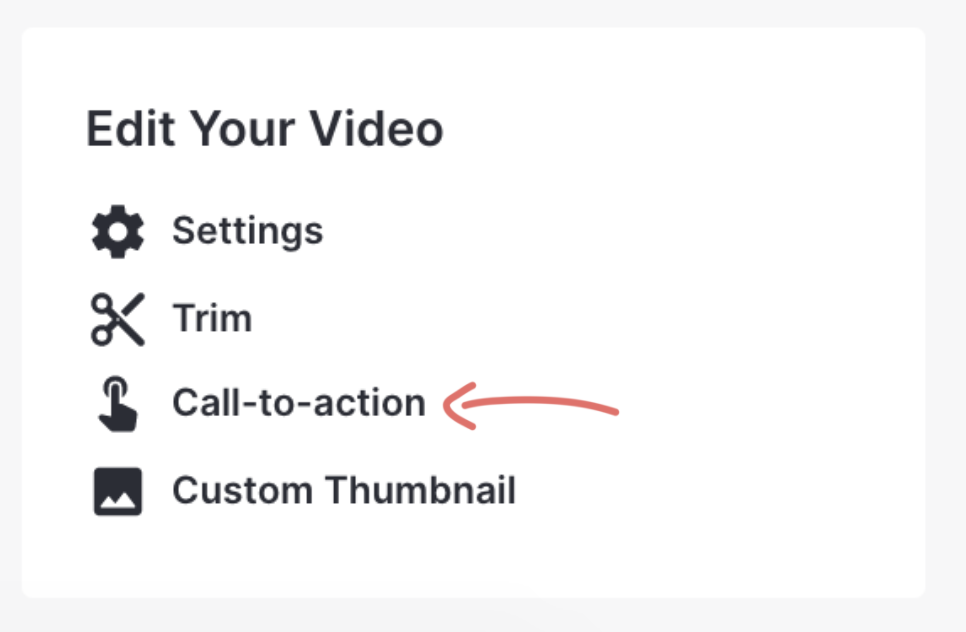 Please take a look at the video below for further instructions on how to add a CTA button!
Remember, if you would like to view your CTA button within your video as a visitor, please view your video in another web browser or an incognito window.
Questions, comments, concerns? Contact us here 👈
Happy Recording! 🎥 😄