Pause while you collect your thoughts. ⏯️
Loom allows you to pause and resume your video during recording.  Here's how:
Chrome extension
When recording with the Loom Chrome extension, you can do this by using Loom's keyboard shortcuts or by using the control next to your camera bubble menu shown below: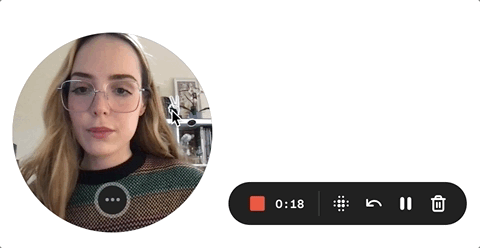 Desktop app
To pause a Loom desktop recording, hover your mouse towards the menu controls pinned to the left of your screen as shown below: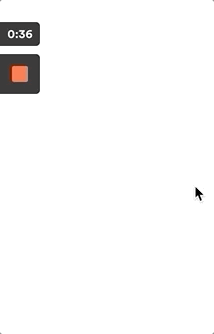 Alternatively, you can use the keyboard shortcut option/alt + shift + P   to pause. You can edit this shortcut in your Preferences:
Open the desktop app.

Click the three dots in the top right to open the menu, select Preferences.

Select Shortcuts and click the box corresponding to the shortcut you'd like to change, then simply key in your preferred shortcut key sequence.

Your new shortcut will now be set! 
Questions, comments, concerns? Contact us here.
Happy recording! 🎥😄