It's super simple to delete your videos. 🗑️
Here's how to delete a video:
Visit your Personal or Team Library.
Select the video you'd like to delete and click the trash icon under the video.
And voilà, it's gone!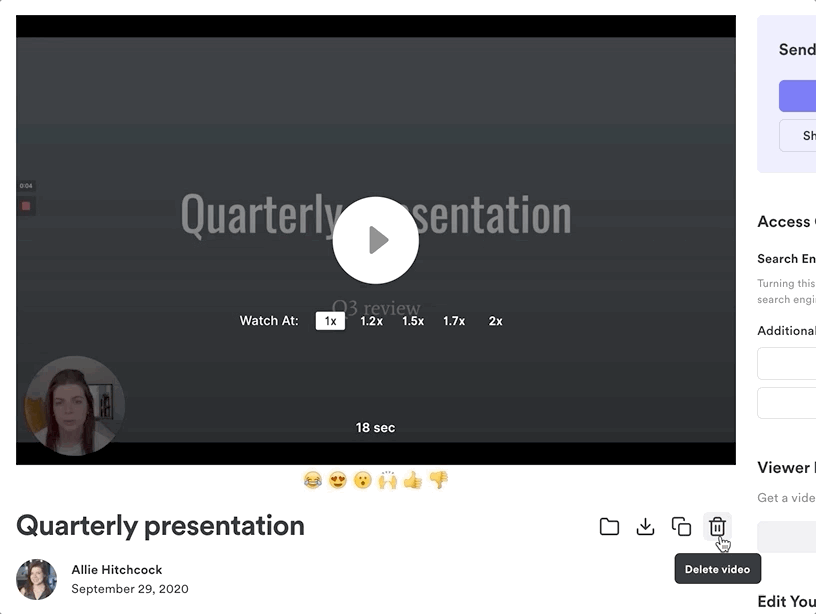 How to bulk delete
To bulk delete videos, select each video you want from your Personal Library. At the bottom of your screen click the Delete icon.

☝️ Be careful, though! Once your video is deleted, it is gone forever. You can also decide to archive your video instead.
Questions, comments, concerns? Contact us here.
Happy recording! 🎥😄