We stand by our promise to always offer a free version of Loom, however, we have now introduced our premium products: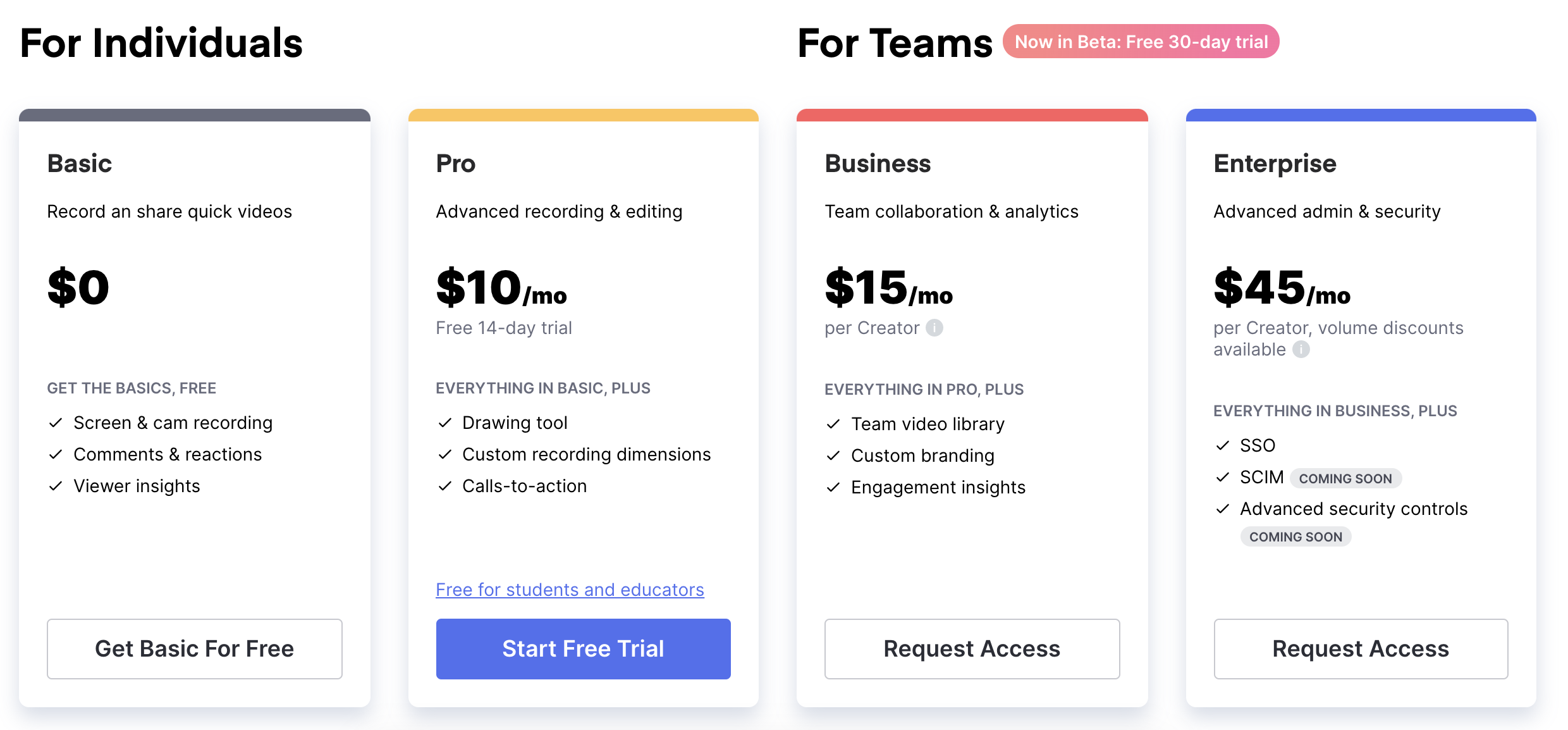 During our early stages, it was important for us to not ask for money while we built the first version of Loom. During this time our team worked hard to collect your feedback to build a stronger and better version of Loom. 
We hope we can continue to deliver ongoing value to you and your colleagues as we evolve both our free and paid offerings.
Your Loom Basic (free) account will still enable you Loom Desktop App access however, Loom Pro, Business & Enterprise users can now power up their recording experiencing with additional features. You can learn more about this here. 
To help us continue to improve Loom for you, we'd be forever grateful if you could:
Share it with your colleagues, friends, and family. 
Give us feedback so we can learn as much as possible. 
Pop onto the Chrome page and leave a review for our extension.  
Questions, comments, concerns? Contact us here 👈
Happy recording! 🎥😄