Embed a video straight into Zendesk for your customer base. 💡
If you currently use Zendesk to support your customer base, you can add Loom videos to your Zendesk Guide knowledge base which will automatically embed.
Your team and customers can then watch your videos directly in the articles. To do this, click the Add video icon, then paste in your Loom share URL, and press Insert.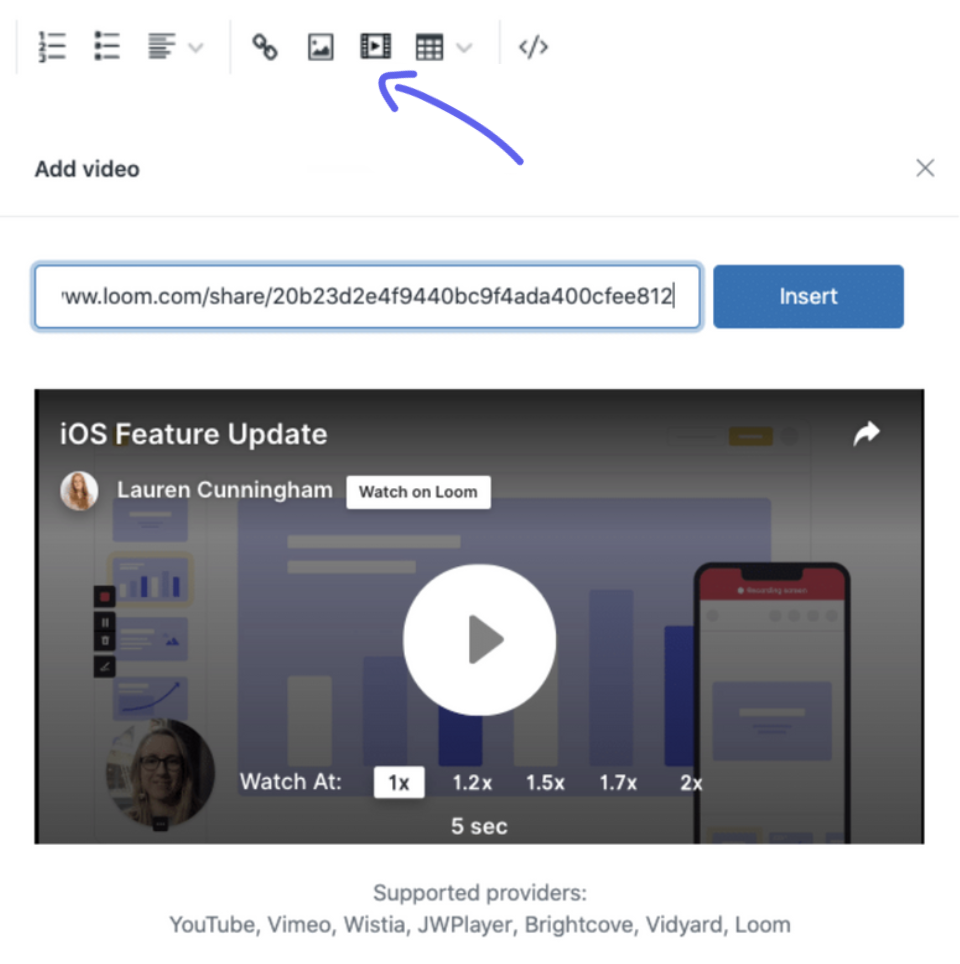 This integration unlocks great video education opportunities when it comes to creating customer FAQs, product tutorials, and team training/documentation.
Questions, comments, concerns? Contact us here.
Happy recording! 🎥😄