It's easy to organize your Loom videos. 🗂
You can view all your folders and posted folders by other Workspace members under the Folders tab in your Loom Library. The folders can be sorted by Created by me or Posted to make finding what you are looking for easier.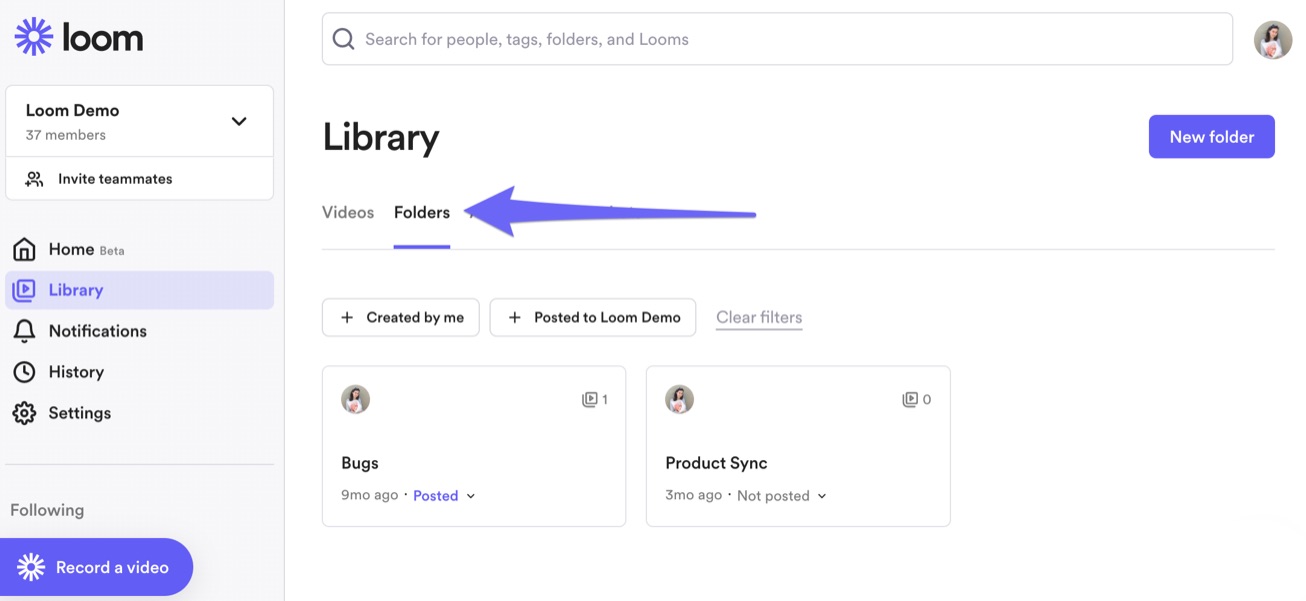 Creating folders
To create a new folder, select New Folder at the top right corner from your Folder tab.



To add videos to a folder visit your Video tab and hover over the video you'd like to move and click the three-dot menu. Then click Move which will prompt you with a selection of folders to move your video into or create a new folder.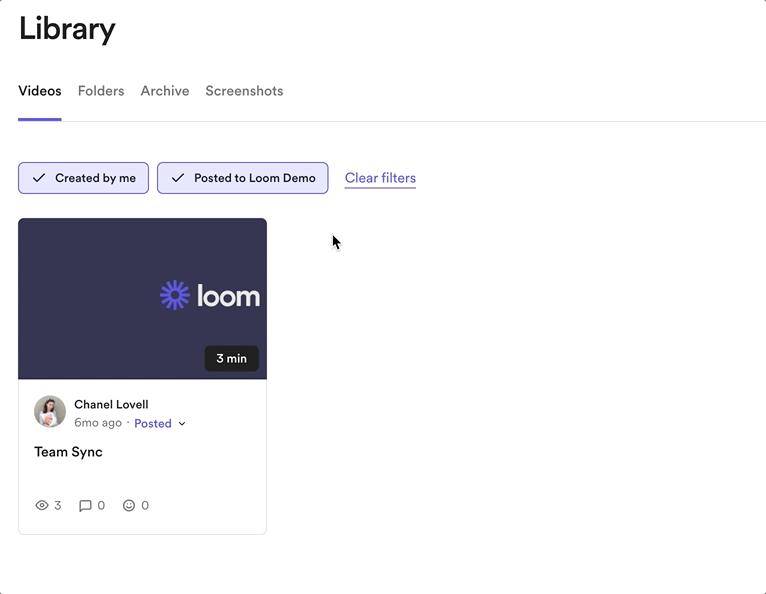 Deleting folders
To delete a folder, first select Archive from the folder options. Then go into your Archived library to delete it permanently. We've added this extra step as a safeguard in case you'd like to recover any videos later.
Post folders
If you want your workspace members to have access to a particular folder you can Post the folder for them to view.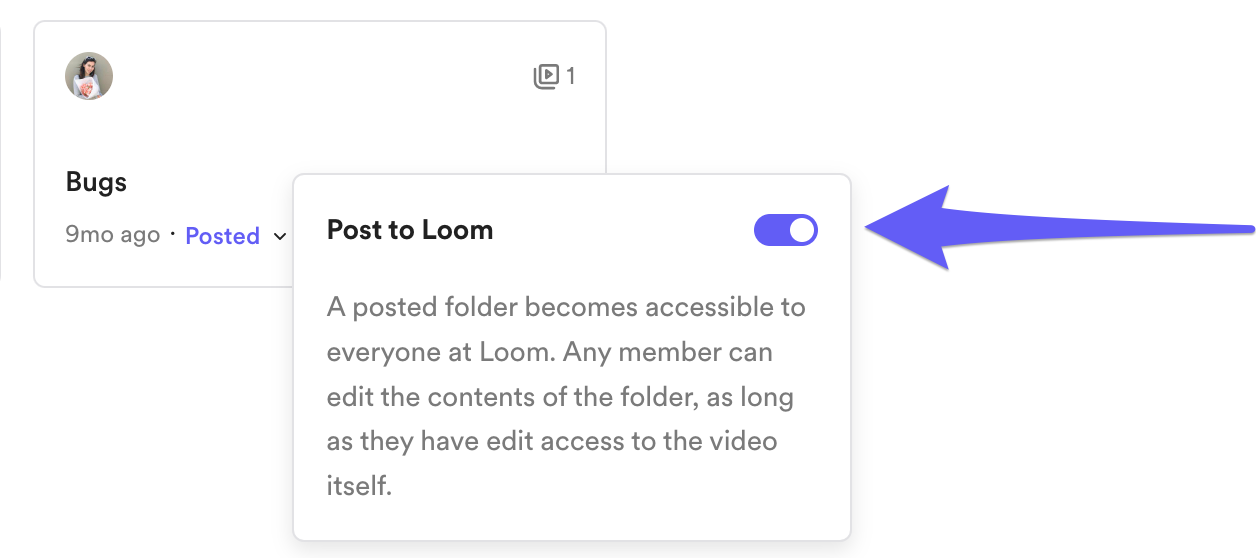 If you want specific videos to be hidden from workspace members in a posted folder simply click into the folder and toggle any videos you want to be private to Not Posted.

Questions, comments, concerns? Contact us here.
Happy recording! 🎥😄