Step by step instructions on how to download a Loom video as an .MP4 file to your computer. 💾
 To upload a video to YouTube, Vimeo, Google Drive, Dropbox, etc., you will first have to download the video and then upload it directly to your desired platform.
All you have to do is follow these steps: 
Go to the video that you want to download via my video page.
To the bottom right of your video select the download button (the one with an arrow ⬇️)
Here's where to find the download button 👇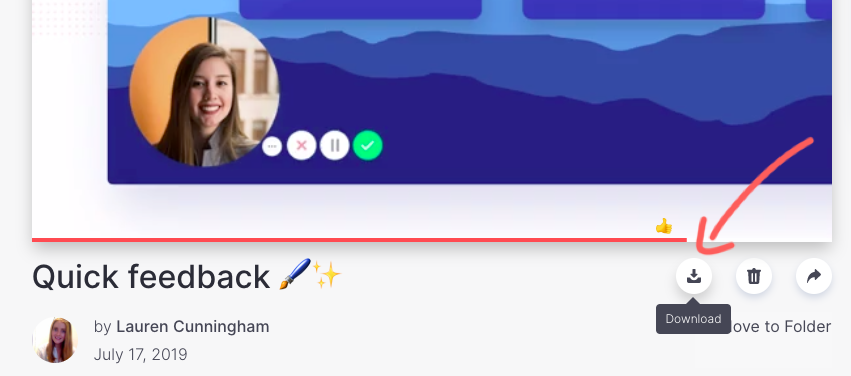 When you download a Loom, it is downloaded in the .MP4 format.

If you see 'Polishing pixels' we might just need a few extra minutes to process your file and get it ready for download, bare with us and it'll be ready shortly!
Questions, comments, concerns? Contact us here 👈
Happy Recording! 🎥😄