To allow your Loom video to play natively within your webpage, you can use our embed code. 🖥️
This provides a seamless experience to your visitors to watch your Loom recording without having to leave your website.
Here's how to embed your Loom recording into a webpage:
From your video's share page, click Share above the video and click Embed.

Choose between Responsive or Fixed Size HTML code.

Click Copy Code then paste the code into your website text editor. You might find that your code will change slightly when pasting it, resulting in an error message. This can be fixed by pasting the code specifically into an HTML block.

From here, the Loom player with your video will play embedded in your webpage.
You can hide the title and subtitle on your embedded video by appending the video's embed code using the text below.
To hide multiple elements, use the ? for the first element and after, so your URL looks like this
👉 https://www.loom.com/embed/e5b8c04bca094dd8a5507925ab887002?hide_owner=true&hide_share=true&hide_title=true&hideEmbedTopBar=true.

Example with title, views, CTA, and share module visible (default):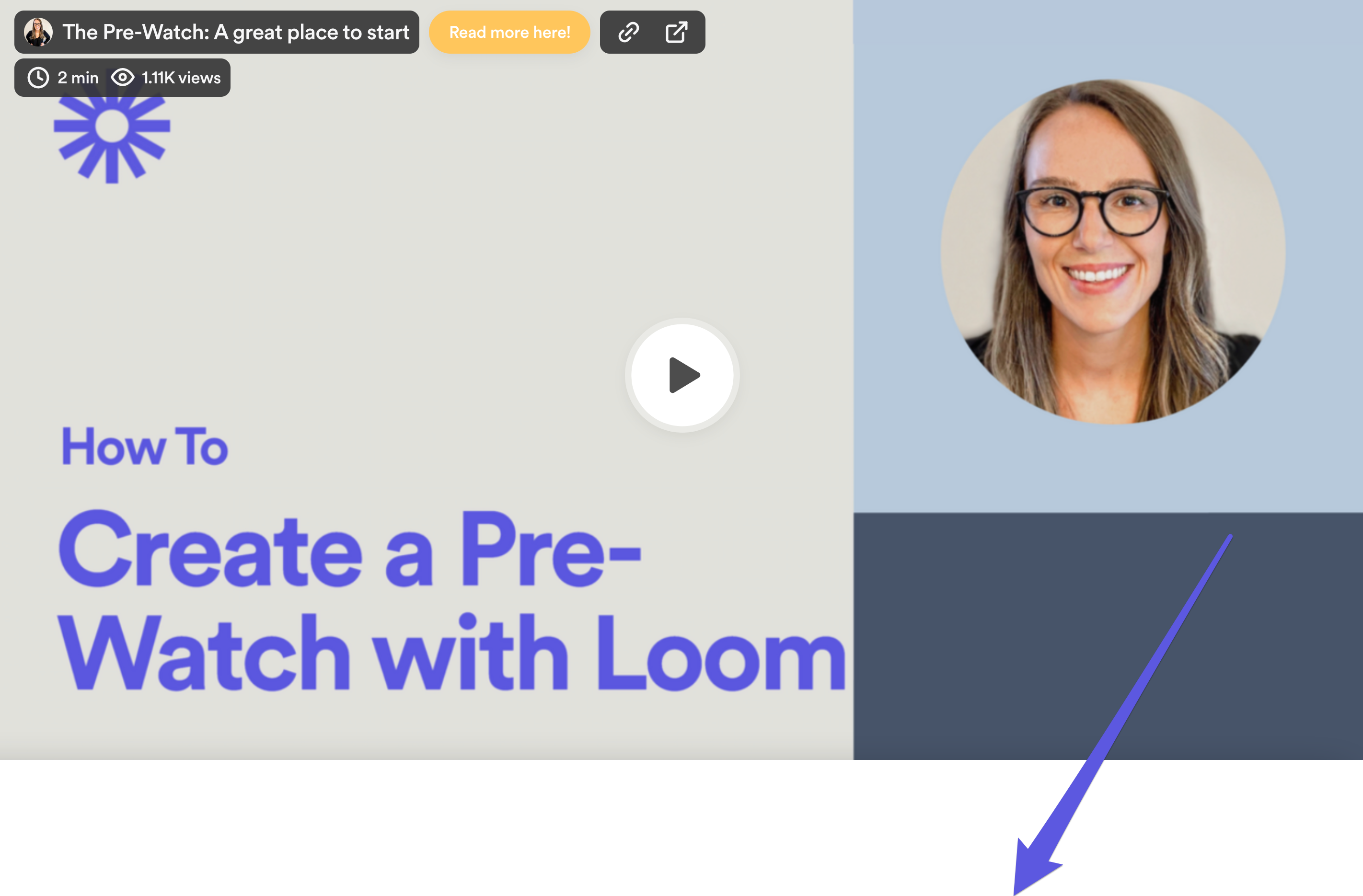 Example with all elements hidden: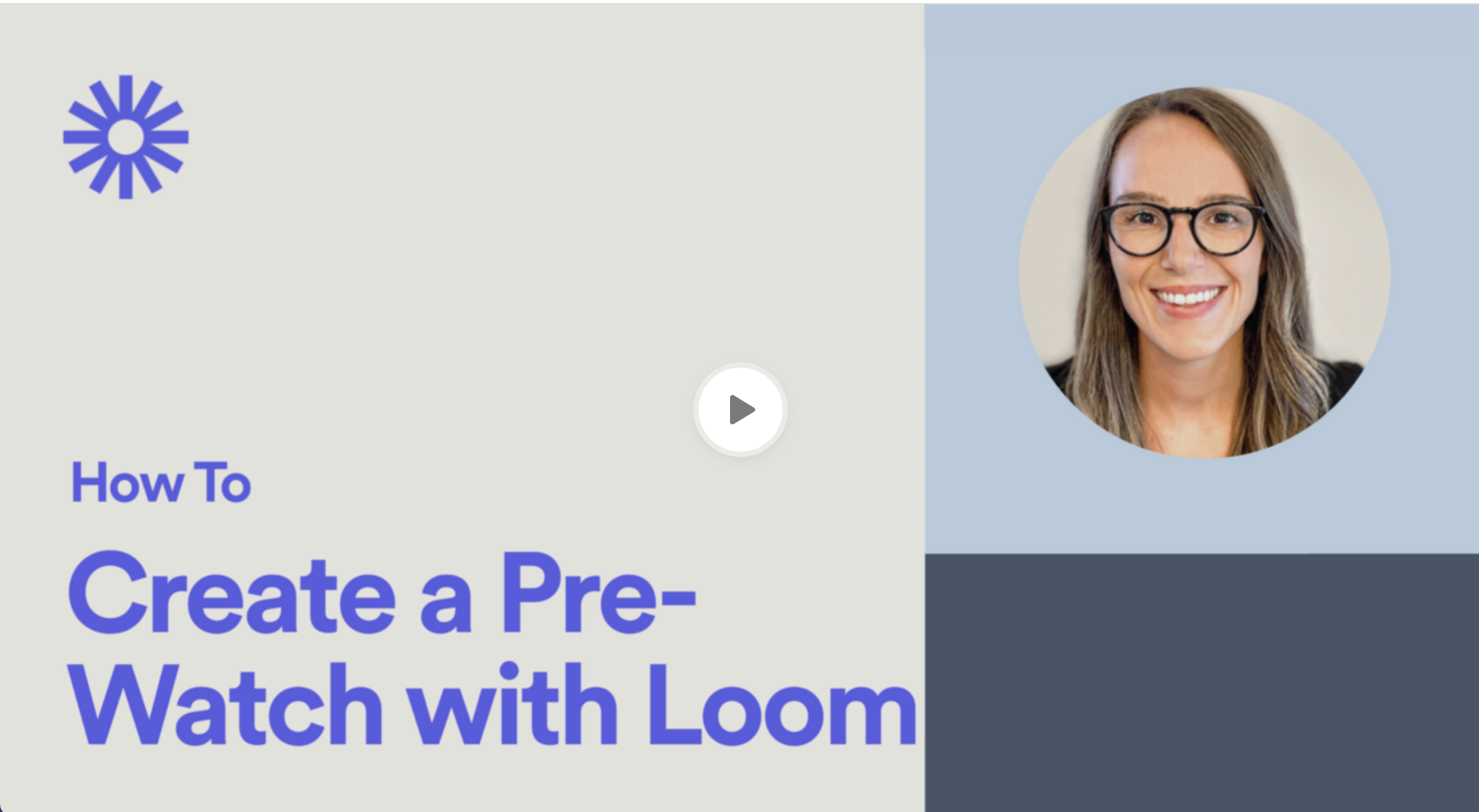 Questions, comments, concerns? Contact us here.
Happy recording! 😃 🎥