If you're using the Loom Chrome extension, we created a handy video for you, or you can scroll to read the text instructions below. 
Recording Setting Options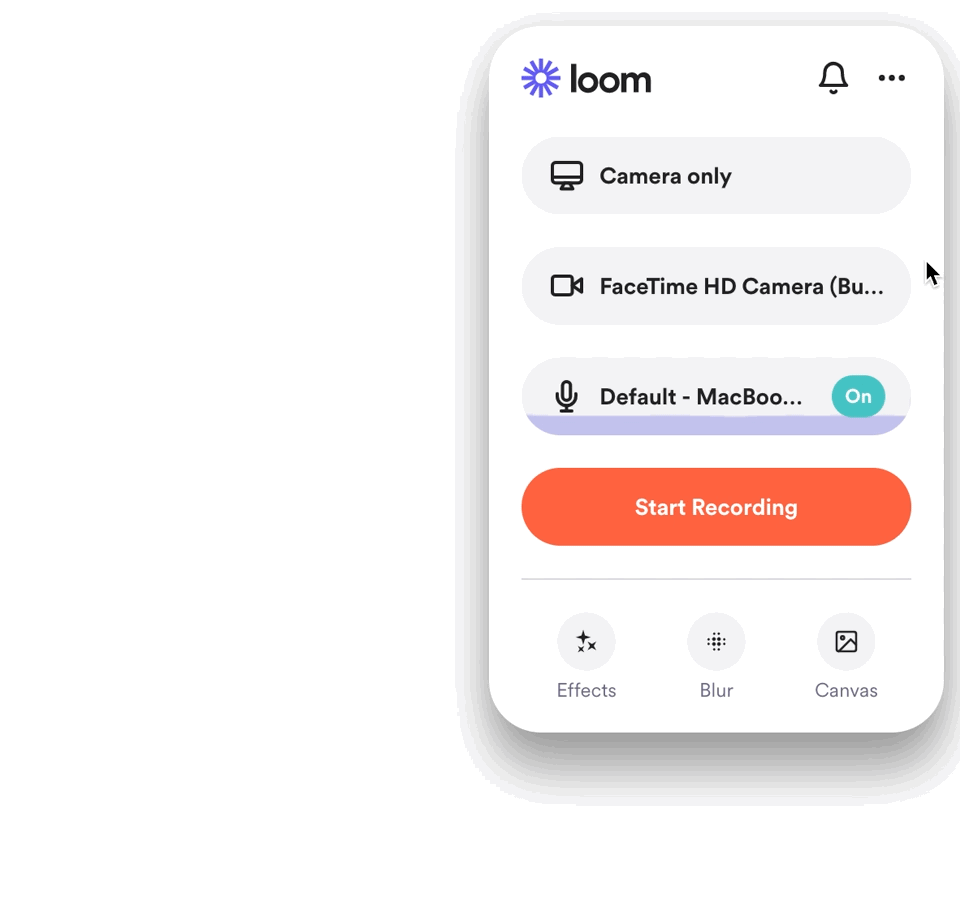 When you open the Chrome Extenstion, you will be able to choose the following settings:
The Camera Source you would like your camera to be captured from.
Which Audio Source you would like your audio to be captured from.
Use Effects to add a virtual background to your camera bubble.
Blur out sensitive content if you are recording confidential information.
Note: your Chrome Extension recording settings will automatically default to those you had set previously. ✨
Advanced Recording Setting
You can access more recording Settings by clicking the "..." at the top right-hand corner of your recorder.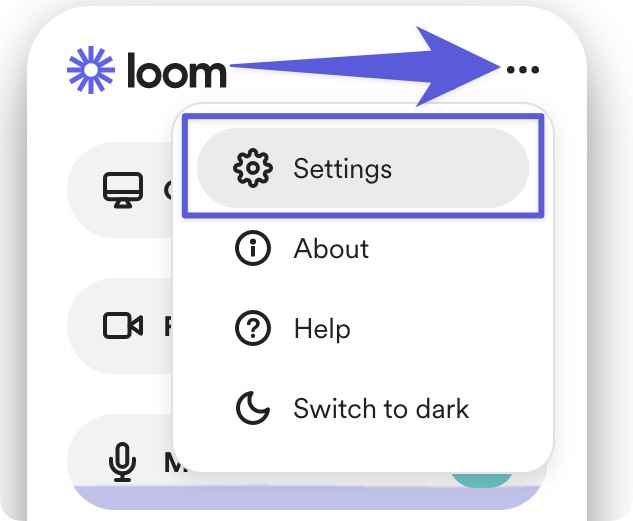 From here, you can further customize your recording; by enabling the following:
Recording Countdown - if you would like to see a 3,2,1... countdown before your recording.
Auto Lighting- fine-tune your lighting for a more polished look. 
Control Menu-  you can choose to hide or show the control menu from your recording.
Flip camera- great to enable if you have text behind you so you don't display a mirror image. 
Show recording time- to keep track of your recording progress.
And that's it! Simple options for a lightning-fast recording. 🎉
Please Note
At this time, the highest video quality available on the Loom Chrome Extention is 1080p if you are on a Business or Enterprise plan. 
Questions, comments, concerns? Contact us here.

Happy recording! 🎥😄