If you're using the Loom Chrome Extension, we created a handy video for you, or you can scroll to read text instructions below.
Advanced Recording Settings
We put together this quick guide to help you understand how to get the most out of your Loom video with the Advanced Options.
The Advanced Options are accessible right from the Recording Settings pop up. They will be hidden by default, but a single click will reveal them as seen on the image below.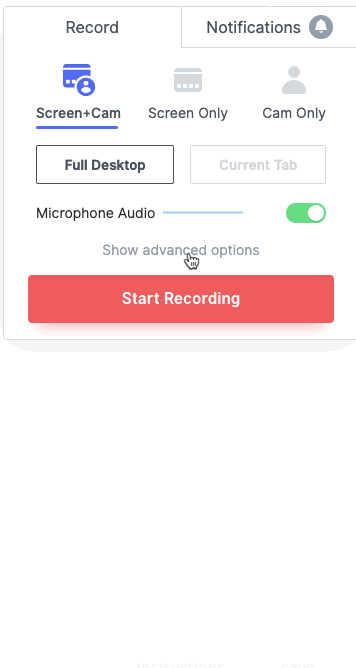 The Advanced Options give you the opportunity to customize your recording, here you can choose:
Which Camera Source you would like your camera to be captured from (if you are recording a Screen & Cam or Cam Only video)
Which Audio Source you would like your audio to be captured from (and if you're capturing your Current Tab, there's an option to add the Tab Audio in your recording)
If you would like to see a Recording Countdown (3,2,1...) before your recording starts.
Flip camera - great if you have text behind you so you don't display a mirror image.
If you would like to hide the Control Menu in your recording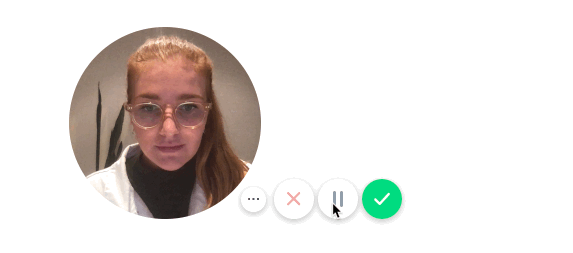 And that's it! Simple options for a lightning-fast recording. 🎉
Questions, comments, concerns? Contact us here 👈