Welcome! We're so glad you're here.💖
Loom is a video recording tool that helps you get your message across through instantly shareable videos.
With Loom, you can record your camera, microphone, and desktop simultaneously. Your video is then instantly available to share through Loom's patented technology.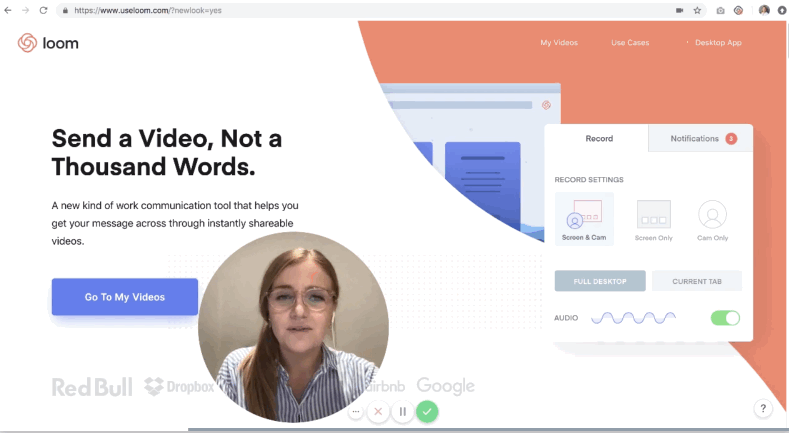 You can choose to record with
Check out our Loom Pro and Loom Basic plans here. 

Here are a few links to help get you on your way with Loom.
📹 How to start recording with our Loom Chrome Extension
📨 How to share your Loom video 
🔧 The different capture types for recording a Loom  
If there's anything you need help with along the way, please don't hesitate to reach out to support@loom.com and we'd be glad to help you!